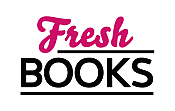 Best winter reads for February
"Well-crafted characters, intriguing drama involving paranormal politics, with kick-ass women!"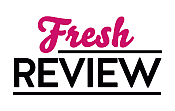 Reviewed by Miranda Owen
Posted February 9, 2021

Romance Paranormal | Fantasy | Fantasy Urban
RAFAEL is the twenty-eighth book in Laurell K. Hamilton's "Anita Blake" series. Unlike some of the other recent books in this series, I think RAFAEL is better if the reader is familiar with the series rather than working as a standalone novel. The main character, Rafael, has a longer history in this series and with the female protagonist Anita Blake. There are also some resolutions to longstanding relationships that can only be appreciated by fans of the series. In RAFAEL, wererat king Rafael is battling to maintain his spot as top rat among his people and enlists his friend and lover Anita to give him some support. Rafael has always been a favorite for me, as well as many other fans, and this story is a wonderful deep dive into the character, wererat culture, and wonderfully entertaining story.
One of the things I always liked about Rafael is that he has the gravitas you'd expect from a king, but with a charm and compassion that made him extra attractive. In this book, Rafael's journey is like some epic hero's tale or having a Shakespearean quality. Not only is he fighting for his position, but Rafael is fighting for his life, and to protect his people as well as his allies. There is some initial doubt on Rafael's part that Anita and his friends help him work through. Anita and her crew try and navigate paranormal political power plays while figuring out what they can live with and what they must fight for. While the focus is on Rafael and Anita, several characters have moments to shine in which they add a lot to the story. Having loved that scene in BULLET, in which Anita and a few other women kick butt, I adored the part in RAFAEL in which a few of the womenfolk verbally and physically go on offense and do some damage to a well-deserving recipient.
RAFAEL is a well-crafted character study, an intriguing drama involving paranormal politics, and full of kick-ass female characters. I love the direction Laurell K. Hamilton is going with her "Anita Blake" series. The characters and the relationships are constantly evolving in a compelling and enjoyable way. The twists in the plot fit the characters and make it seem like they are driving it. For me, RAFAEL is up there for me along with THE RAT by Gunter Grass, as being a superb rat-themed work of fiction. This is a book that keeps you engaged from beginning to end. As always, I eagerly await Laurell K. Hamilton's next book in this addictive series.
Learn more about Rafael
SUMMARY
Rafael, the king of all the wererats, appeared in the very first Anita Blake novel. Now he is center stage as he fights to defend his crown with Anita Blake at his side.
But some of the wererats fear that Rafael depends too much on Anita and her ties to the vampires. They believe that there is only room in America for one supernatural king, and Rafael will turn them into nothing more than food for the bloodsuckers.

Among his enemies, a new challenger has arisen who is younger, hungrier, and has dark secrets that could destroy both the wererats and the vampires. Rafael will go into the magical heart of his people to find the power and violence that he needs to save them all, or die trying.
---
What do you think about this review?
Comments
No comments posted.

Registered users may leave comments.
Log in or register now!