"Can he win her back?"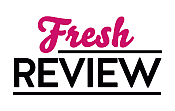 Reviewed by Annetta Sweetko
Posted February 4, 2021

Romance Contemporary | Romance Suspense
Gedeon "Player" Lazaroff is one of the Torpedo Ink's toughest, but most calm members. He lets little get the better of him, but every once in awhile his talent does just that. Then he finds himself on a destructive path and the mistake he makes with Zyah could destroy him.
After Zyah had given Player the most amazing night of his life, taking away his pain and giving him pleasure, he thinks it was a hallucination. He has had them before and doesn't always trust his "memories," so he cruelly sends her away. She is embarrassed and ashamed but if he is going to be that way then she will certainly stay away. When he learns his mistake he will do whatever he must to bring her home.
Zyah needs the job she applied for at the store, though some are wondering why a world traveler would want to stay in their little town. It is simply that she wants to keep her grandmother company after a horrible attack but then she realizes this is where she belongs. It is up to Player to prove that she belongs with him.
RECKLESS ROAD has a lot of teasing going on. And not just between Player and Zyah... though that is a very serious game they play. I enjoyed the views of the Torpedo Ink guys and gals trying to meld more with the regular world around them. Player visits Hannah's shop to get help on romancing Zyah, much to the anger of Jonas. They hire Zyah to run the grocery store that they own with the guys helping out with stocking and lifting, as well as protecting her from unwanted attention. Another fun aside is with Alana going a little crazy at her restaurant, as well as seeing intriguing aspects of Preacher's life. With all the trauma and horror that the Ink group has dealt with, it is nice to see that they are trying to be part of the world, at least as much as they can.
If you have read the other Ink books then you know there will be tears, anger, danger, drama, and sometimes hardcore gritty sex, but you will always be given an amazing story that you will be reluctant to see end. RECKLESS ROAD is author Christine Feehan giving her fans everything they could want and more.
SUMMARY
Refuel your passion with a new installment of the Torpedo Ink series by #1 New York Times bestselling author Christine Feehan.

While Gedeon "Player" Lazaroff is one of Torpedo Ink motorcycle club's roughest members, he's also one of the calmest. Little rattles Player, except for the times his gift gets the better of him. When that happens, he has to just lie down in the dark and hope for the best. But on a night when he's on the verge of losing it, he meets a woman who manages to soothe his fractured mind.

Zyah is a striking, ethereal beauty who seduces him with every word and move. Their night together is one of pure, exquisite bliss. But when Player gets confused and thinks their intimate encounter was nothing more than a dream, his careless dismissal leaves her humiliated and angry.

Now, Player will have to devote his every breath to convincing Zyah to give him a second chance. Because she might be the only one who can save him from himself.…
---
What do you think about this review?
Comments
No comments posted.

Registered users may leave comments.
Log in or register now!