"Can he save his marriage?"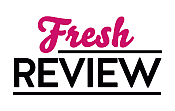 Reviewed by Annetta Sweetko
Posted February 2, 2021

Romance Billionaire | Romance Erotica Sensual
Five years ago Pollyanna fell in love and married Greek billionaire Alexandros (Andros) Kristalakis and married him. Almost from the beginning, she found herself deferring to his or his mother's wishes. She spent time working on the proper charities, going by the name Anna (it is much more sophisticated) and dealt with insults from her mother-in-law and sister-in-law. It is only when his brother marries and doesn't allow his wife to be treated as an inferior, baby-maker does Andros realize how unhappy Polly is. Can he save his marriage? So what is a man to do AFTER THE BILLIONAIRE'S WEDDING VOWS ... to save his marriage?
Lucy Monroe is a skilled author who can pull her readers into any world and she does just that with this offering. Though I have to admit that Andros did not intrigue me as her past heroes did. How any man who is a billionaire, running a large company can be so witless and unenlightened when it comes to his marriage? Maybe it was the - if it is working don't fix it - and in his mind, it was all working perfectly.
I have to say that though I understand Polly's reticence about causing waves at the beginning of their marriage, after all, it is a different culture, lifestyle, and expectation, but after adjusting to her new life, I think she needed to step up and speak out. Maybe thrown a fit when he bought a house and planted her and their daughter in it without consulting her on the matter at all.
Once Andros knew there was a problem he did step forward to change things. Watching the back and forth, give and take, and this time him having to give in a bit felt right. Once his eyes were opened he realized that it is either to fix things or lose his wife and children (Polly is pregnant with their second child), he saw things as they really were. He began to change and make things right for their marriage and after all that is all that Polly wanted. To be a partner in their marriage.
I loved visiting Greece, seeing the culture and the feel of being in the world of wealth. I also loved the love between this couple as it does end in a HEA. It was hard to define at first but once readers get into the book they will see that Polly still loves her husband and he finally gets his head out of the clouds and shows her he feels the same.
Thank you Ms. Monroe for taking me on a fun, interesting trip in AFTER THE BILLIONAIRE'S WEDDING VOWS...

SUMMARY
First came passion, then came vows…
What comes after "I do"?
Greek tycoon Andros Kristalakis knew that his white-hot whirlwind romance with Polly could end only one way - with her wearing his ring! He offered her his world of unbelievable luxury while he ruled his family's business empire. But that was all he could give.

Now pregnant Polly has revealed that for the past five years she's secretly craved more! With his marriage on the line, Andros must choose - because closing the distance between himself and Polly will mean destroying the protective barriers he's long fought to keep intact…
---
What do you think about this review?
Comments
No comments posted.

Registered users may leave comments.
Log in or register now!