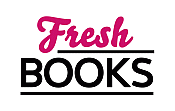 Best reads in December
"An engaging second-chance romance!"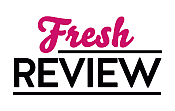 Reviewed by Robin Reynolds
Posted January 21, 2021

A delightful second book in the Fur Haven Dog Park series! In TAIL FOR TWO, we meet Carrie, an interior designer, her young son Oliver, and her very energetic pooch. Carrie is the ex-wife of Lance, the older brother of Caleb who was the hero of the first book in the series. Lance is now working with Caleb on the renovations of the Dorothy, and while Caleb and his fiance, Riley, and the residents of the apartment building are on a cruise, Lance is dog-sitting Riley's poodle, LouLou. While at the dog park one day, a Jack Russell terrier approaches him for some petting. At first, Lance marvels over the dog's resemblance to his former dog, who his ex-wife got custody of, and then with a shock, he realizes that it is indeed his Beckham. Lance then gets his second shock when he realizes that Oliver is his son.
When I reviewed the first book in the series (COLD NOSE, WARM HEART), I remarked that I love a romance with conflict between the main characters. The conflict between Carrie and Lance could not be more different than that in the first book, and in fact, is a bit more serious, but once again Mara Wells did a wonderful job with it. Lance, of course, is angry to realize that Carrie never told him she was pregnant, never told him he was a father, and deliberately kept his son from him for almost four years. I'll be honest, the secret baby plot, which is used fairly often, is not one of my favorites. The man is angry, demands to be part of the child's life, and then from that point on it's more about the hero and heroine getting over their differences to become a couple again. But Ms. Wells gave the subject more gravity. As Lance gets to know Oliver and spends more time with Carrie, the anger flares up occasionally, driving a wedge between them, and then things are smoothed over, but then he goes back to the anger, and he really struggles with it. Lance forgives Carrie, but he doesn't see how he can ever forget that she stole so much time and so many memories that he should have had with Oliver as a baby and a toddler. For her part, Carrie had her reasons, but she feels guilt and remorse. I appreciated that this issue was not just overcome in a few pages, but played out over much of the book.
I loved Lance so much. When they were married, he and Carrie had both agreed they did not want kids, but upon meeting Oliver he really stepped up to the plate immediately, wanting to spend time with his son and jumping feet first into parenthood. He wasn't always confident of his ability to be a good father, but he never backed down from the challenge. And it's a romance novel, so of course, he was drawn to Carrie as well, and feels irrationally jealous when she begins dating the architect working with him on the renovations. In fact, he got a little stalker-ish at one point! I do love a jealous hero.
While it seemed they both ran hot and cold towards each other, I felt that with Lance it was more reactions to his feelings and the lingering hurt and anger he harbored. Carrie was the one who had to do the soul searching and figure out what she really wanted. She was often upset at Lance's actions, and I wanted to say to her, but look what you did to him, how else do you expect him to react?! I didn't realize it as I was reading, but looking back now it was an emotional journey.
A lot of the supporting characters from the first book return for this outing, though they are less involved in the action, other than Lance and Caleb's older brother Knox, who imparts some thoughtful wisdom. There are a couple of new characters, and I especially liked Mendo, Lance's foreman, who had been more of a father figure to Lance when he was young than his own father, and who explained to Lance the art of groveling. Something every man should know how to do!
I truly enjoyed TAIL FOR TWO, an engaging story about second chances, forgiveness, and family. And now on to book three, PAWS FOR LOVE!
SUMMARY
Second in a delightful romantic comedy series set around a bustling Miami Beach dog park

Lance Donovan agreed to dog sit only to help out his younger brother. Little does he know that an encounter with his ex-wife at the local dog park is going to turn his life upside down. . .

Carrie Burns has a successful business, a young son, and an energetic pup. She doesn't have time for much more in her busy schedule, but her friends say she needs to get back into the dating scene or she'll never find a new Mr. Right. Between her demanding job and 3-year-old Oliver, dating is starting to be another chore.

Carrie especially doesn't have time for her ex-husband, Lance Donovan. But when Lance meets Oliver, he's determined to connect with the son he didn't know he had, and the love he thought he'd lost.



---
What do you think about this review?
Comments
No comments posted.

Registered users may leave comments.
Log in or register now!