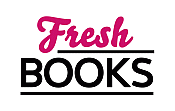 New Year, New Books in January
"Great start to the series you 'paws'otively fall in love with!"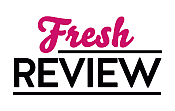 Reviewed by Robin Reynolds
Posted January 4, 2021

The dog on the cover and the title were what drew me to COLD NOSE, WARM HEART, and I was sucked in from the first few pages. I am a hard core dog lover, as in they are not pets, they are family members, and I'm always happy to see a dog as a character in a book. And Riley's little poodle, LouLou, is definitely a character! I loved the way she quickly attached herself to Caleb, even while Riley considered Caleb the enemy.
Riley lost her management job at a posh resort owned by the Donovan family after the head Donovan very publicly fell from grace and went to jail for fraud and embezzlement. She's now managing the Dorothy, an ancient crumbling apartment building for seniors, including her grandmother, who had led Riley to believe she was the owner of the building. The building is only half occupied, and Riley fights a never ending battle with upkeep and maintenance, for there isn't enough money to make all the repairs needed. Caleb Donovan lost everything after his father went to jail, and is now working for his grandfather, who wants to rebuild the family empire. Caleb is used to working on resorts, hotels, and commercial properties, not residential buildings, but his grandfather wants him and his brothers to work together on a condo conversion – of the Dorothy. When Riley and Caleb meet it is definitely not love at first sight, though there is certainly attraction.
I love a romance with conflict between the main characters, and this book delivers in spades. Caleb has plans to turn the old building into condos, and the empty field next door, which the neighborhood uses as an unofficial dog park, into a parking structure. The current residents of the Dorothy? Well, what happens to them isn't his problem. His job is to make the property profitable. Riley is determined to fight the Donovans. The current residents can't afford to buy into a condo conversion, and she's outraged that the Donovans want to destroy the building and just turn the residents out on the streets. Talk about conflict!
With an intricate plot and deft writing, Ms. Wells did a wonderful job creating these characters, weaving their lives together, and bringing the story to a perfect resolution. I'm excited to see that there are two more books featuring Caleb's brothers. COLD NOSE, WARM HEART is a great start to the Fur Haven Dog Park Series.
SUMMARY
A poodle, a black lab and a Chihuahua walk into a dog park...
All Caleb Donovan has to do to redeem his family name is take a rundown Miami Beach apartment building and turn it into luxury condos. Easy, right?
Unfortunately, that would also turn the local dog park into a parking lot and the neighbors aren't having it. Caleb is faced with outright revolt, led by smart, beautiful building manager Riley Carson and her poodle, LouLou.
For Caleb, this project should have been a slam dunk. But even more challenging than the neighborhood resistance is the mutual attraction between him and Riley. It would be so much easier just to stay enemies.
Can Riley and her canine sidekick convince Caleb that what's best for business isn't always best for the heart?
---
What do you think about this review?
Comments
No comments posted.

Registered users may leave comments.
Log in or register now!