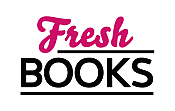 Summer reading in July you need to start
"Welcome to Apple Springs, a small town with quirky residents and big-time secrets!"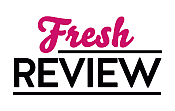 Reviewed by Karen Siddall
Posted May 23, 2021

Mystery Pet Lovers | Mystery Woman Sleuth
Naturally, the new associate pastor, Hope Taylor, wants her new position at Faith Chapel Episcopal Church to go well. As the congregation's first female priest (and there was some hearty dissension over her selection), she's a bit nervous and wants to make a very good impression. But after accidentally getting bopped in the forehead with a garden gnome named Elvis and gaining a large, goose egg of a bump and the start of a glorious shiner, she arrives at the 160-year-old church only to find it empty. Thinking Father Christopher, her new boss, could be in the small chapel and columbarium, she walks behind the main chapel only to discover the body of an influential parishioner – a man who was vocal in his displeasure over her appointment – lying in a pool of blood inside. Just as she kneels to check on the man, two women arrive to find her bending over his body, holding an urn that appears to be the murder weapon. Not bad for the first day on the job.
The victim, Stanley King, seems to be the most hated man in town, having angered, abused, or aggravated nearly everyone he ever met, so there are plenty of other suspects besides Pastor Hope. But with the controversy of being the first woman in the pulpit and the cloud of suspicion hanging over her, Hope really needs the police to find the man's murderer and find him quickly so she can settle in and effectively perform her pastoral duties for her new flock.
HOPE, FAITH AND A CORPSE is the first book in a new mystery series by award-winning author Laura Jensen Walker. It is a cozy mystery with the murder occurring out of sight and the action happening in the small town of Apple Springs in beautiful northern California. A variety of long-time residents populate it, warm people and some quirky characters, with their feuds, passions, and naturally, secrets. Pastor Hope Taylor is a young, middle-aged woman who has survived her own heartaches, having lived a fairly full life before her ordination into the priesthood.
The story develops quickly, and I was immediately drawn into Hope's life and the situation in Apple Springs as she navigates the intricacies of being the new priest in town. The mystery of who-done-it was intriguing, and the culprit not obvious with the final reveal a perfectly plausible surprise. Hope is a smart woman with the same type of thoughts we all have, and I loved her humor (and her continual efforts not to say what she was thinking - the struggle is real). I liked that there were warm and accepting parishioners and townspeople to welcome Hope and support her as she gained her footing, and as she investigates other mysterious issues that crop up during the story. Also, I enjoyed the glimpse into the Episcopal Church and pastoral life and responsibilities.
I highly recommend HOPE, FAITH AND A CORPSE to cozy mystery lovers, those that enjoy an amateur sleuth that is a member of the clergy, and of course, a cozy mystery set in small-town USA.
SUMMARY
In the tradition of M. C. Beaton, Hope Taylor, pastor of a small-town California church, tries to find out who sent a church elder to Heaven.

Hope Taylor arrives in Apple Springs to start her new life as the first female pastor of Faith Chapel Episcopal Church. The northern California town's quaint cottages, bungalows, and shops promise a fresh start for the 42-year-old widow and Bogie, her scruffy black Labrador. But where is Father Christopher? The kindly old rector who hired Pastor Hope was supposed to meet her upon her arrival, but he's nowhere to be seen. Hope's faith springs eternal, so she explores the little white church hoping to find Father Christopher. But when she enters the columbarium, she instead finds church elder Stanley King--his skull crushed by a fallen burial urn.

Hope had made Stanley's acquaintance before, and had struggled to take a charitable view of his character. Stanley was as wicked as he was wealthy, as petty as he was pious. His soul may have been holy, but his behavior was wholly rotten. The last time Hope had seen him, he had shouted drunkenly that she would preach at Faith Chapel over his dead body.

Many of the townsfolk witnessed the altercation, so Hope finds herself as the prime suspect in Stanley's murder. With Bogie's four-footed assistance, Hope is determined to find the real killer and clear her name...even if it will require a bit of divine intervention.
Excerpt
I hadn't lived in a small town since I was a kid in Wisconsin, but even that was an urban metropolis next to this sleepy little place: Apple Springs, California. After the noise, congestion, and traffic of the Bay Area where I had lived and worked for the past two decades, this tranquil town an hour east of Sacramento was a welcome respite. My new beginning. A beginning I was at last ready for—and looking forward to—after the pain and loss of the past couple of years.
I stopped in front of the 160-year-old wooden building to catch my breath and dug out my compact. Yes! The goose egg had receded. I twitched my brown bangs around, covering it, but by tomorrow I'd look like Sylvester Stallone in one of the Rocky movies. Not quite the professional, dignified impression I'd hoped to make.
I glanced at my watch. Eight thirty. Right on time. Pushing open the side door of Faith Chapel Episcopal Church, I stepped inside and removed my light jacket and scarf to reveal my clerical collar. "Hello?" An empty reception area with worn green carpet, an ancient plaid love seat, and an Army surplus desk holding teetering stacks of paper and a vase of tired silk flowers greeted me. Beyond the vacant desk stood a closed door with the faded word Rector in the center.
"Father Christopher?" Hesitantly, I knocked on the door. No answer. I checked my phone. No messages or missed calls.
I knocked again. Harder. "Christopher?" I called out. "It's Hope." Nada. I turned the doorknob and poked my head in. Another silent and empty office. Except this one was chaos— papers everywhere. Desk. Chair. Filing cabinet. Even the floor. It looked as if a tornado had swirled through, leaving a swath of office-supply destruction in its wake. As I entered, however, I noticed pathways among the myriad piles and realized it was organized chaos. Somewhat. Christopher Weaver, my new boss, had warned me he was a "bit of a pack rat" and had become "somewhat disorganized" since losing his secretary a few months ago.
He hoped I could help bring order to the office, and my inner neatnik itched to jump in and start tidying up right then—the by-product of a clean-freak mother. She had instilled within me the mantra "A place for everything and everything in its place" at an early age, and it had stuck. Unlike most of her other maxims, such as "Never wear white after Labor Day," "Let your husband wear the pants in the family," and "Always, always be a lady."
This lady wondered where her boss might be. I thought of texting him, but then remembered he was old-school and didn't text. He had a cell, but mainly for emergencies, and had confessed, embarrassed, that he often forgot to turn it on. We had agreed to meet at the church at eight thirty so he could give me a complete tour of the buildings and grounds, including the small chapel and columbarium (wall crypt) behind the main church.
Doh. Think. I rapped my knuckles on my forehead, then winced as the goose egg reminded me of its presence. My boss was probably waiting for me at the chapel annex around back.
Pretty pink camellias bloomed on either side of the shade- dappled stone walkway, nestled between clumps of colorful primroses and budding azaleas, which would be glorious in another week or two. Thankfully, I didn't see any garden gnomes. Spring is my favorite time of year, and I looked forward to seeing the parish garden in full bloom. Humming "In the Garden," I pushed open the wooden chapel door.
"Father Christopher?"
Silence. I entered the shadowy small chapel and sniffed. The place reeked of alcohol. Has someone spilled communion wine? I took another step and almost tripped over something. A man, passed out on the floor. So that's the source of the smell. Drunk in this holy place. I knelt down to shake him awake, but my knees landed on something hard, which rolled beneath me and almost threw me off-balance.
I steadied myself and picked up the hard object—a heavy burial urn.
My eyes adjusted to the dim light filtering in through the stained-glass windows. That's when I saw the blood and the tweed cap. My stomach clenched, and I murmured a prayer as I leaned forward to check for a pulse.
A scream rent the air.
---
What do you think about this review?
Comments
No comments posted.

Registered users may leave comments.
Log in or register now!