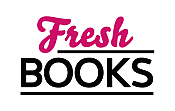 April showers are here, settle with a great read!
"A cold case thriller where the red herrings abound!"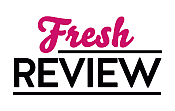 Reviewed by Laura Mueller
Posted January 4, 2021

Thriller Serial Killer | Mystery
Cooper Haynes was the cutest, most popular boy in the senior class, and he asked if Jamie would be at the Stillwell party tonight! The only thing in her way was the babysitting gig she'd committed to for the Ryerson twins, but fifty dollars and some serious begging convinced her sister Emma to stand in for her after the twins went to bed. Her promising evening quickly soured – Cooper was nowhere to be found at the party, and Jamie arrived home to find out that Emma had been attacked while finishing out her babysitting job! Who would do this? Why? Jamie never got those answers, and thus fled River Glen as soon as possible. Twenty years later, her dreams call her back home, where sinister secrets of the past refuse to stay buried. Nancy Bush's THE BABYSITTER follows Jamie's fight to both protect her own teen daughter from danger and find her sister's attacker.
Bush paints a very vivid picture of a small town – the social scene revolves around the weekly high school football game, everyone seems to know everyone else's business, there is an obvious divide between the haves and the have-nots, and some things haven't changed a bit in twenty years. A quirky former high school friend is now the town's eccentric therapist, the popular girls now hold a regular wine klatch to dish on the gossip and talk about their football star sons, and Cooper Haynes is still attractive… but this time around Jamie needs to keep him at an arm's length. He could be Emma's attacker, but it's plausible that anywhere from five to ten others still residing in River Glen could be too. Bush packs THE BABYSITTER with red herrings, and will keep you scrambling to figure out exactly what happened until the very end. If you enjoy a thriller with a good dose of interpersonal drama and a pinch of romance, you will also appreciate how Bush deftly weaves multiple subplots into the novel, gives each its deserved level of attention, and effectively concludes each one, leaving no loose ends.
However, if you prefer a faster pace and higher intensity, you may find THE BABYSITTER a bit slow or more drawn out than necessary. Bush takes her time to introduce many of River Glen's citizens, their backgrounds and secrets, and the ripples caused by keeping them. Early in the novel, it can be a bit confusing to keep each different character and their backstories straight, so you may find yourself flipping backward a couple pages to help you recall who's who. Bush mixes up a couple of minor details (e.g., Jamie's awareness of who the school's gym teacher is, and when the hors d'oeuvres were eaten), and this might annoy you if you tend to be more of a shrewd, eagle-eyed reader that takes note of every detail to help you solve the crime ahead of a novel's conclusion.
All in all, Nancy Bush's THE BABYSITTER will certainly keep you guessing and trusting no one. It is a fun read, especially for fans of scream queen horror movies of the late nineties and early 2000s. The unbreakable bond of sisterhood, unrequited love, past and present high school drama, and small-town gossip is all-too-palpable, and fuel this cold case thriller toward a satisfying conclusion.
SUMMARY
The whispers may scare you . . .
In River Glen, Oregon, rumors are spreading about the Babysitter Stalker. One victim was fatally stabbed. A second fell—or was pushed—from a rooftop deck. High school sophomore Jamie Whelan, scheduled to watch the Ryerson twins tonight, isn't worried. She's more interested in the party she'll go to later, as soon as her sister Emma arrives to take over babysitting duties. But nothing goes according to plan . . .

But the truth . . .
Twenty years after that night's vicious attack, Emma remains scarred in body and mind. Jamie, back in River Glen after their mother's death, still feels guilty over trading places that fateful evening. Then suddenly another young babysitter is attacked. Jamie, with a teenage daughter of her own, fears something much more twisted than coincidence.

Is even more terrifying . . .
Is this new nightmare connected with those long-ago crimes? Emma's fractured memories may contain the answer. But the deeper Jamie digs, the darker the secrets waiting to be uncovered—and avenged . .
---
What do you think about this review?
Comments
No comments posted.

Registered users may leave comments.
Log in or register now!