"Fabulous addition to seasonal romance"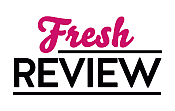 Reviewed by Sandra Wurman
Posted January 3, 2021

Romance Contemporary | Romance Holiday
So what do you get when you put together two people longing for something that keeps slipping through their fingers. You get one of the best Christmas tales of romance THEIR CHRISTMAS BABY CONTRACT by Shannon Stacey. I get to read lots of wonderfully joyous stories but Shannon Stacey has definitely upped the ante in this story that teams up two fabulous characters that are guaranteed to capture your heart.
Reyna Bishop and Brady Nash are as independent as can be. They are also flying solo for the most part with the exception of family. Each has been labeled rather unkindly by gossip as difficult in the romance department. Not complimentary in the least. Wary of gossip and yearning for something beyond their grasp Reyna and Brady enter into an odd agreement. Reyna realizes her chances of having a baby are diminishing. Brady is a sort of known commodity. They've been circling each other for many years. Reyna knows that Brady would be a somewhat perfect guy to father a child, her child with no strings attached.
An agreement is reached that sounds so simple. But let's not be cavalier about having a baby. There are a lot of provisions that have to be arranged. And that's when it starts to get sticky.
Reyna is determined to stick to her original plan. Brady on the other hand is really into this idea of being a father. His concern for her and the baby she carries is dredging up doubts. Not least of all how she can separate her old independent life from the contract with Brady. At what cost.
They say the heart knows what it wants. Brady wants Reyna but is leery of building up hope only to once again fall flat. Reyna is truly gun shy and can't trust her own feelings. THEIR CHRISTMAS BABY CONTRACT tugs at your heartstring for these two characters. Of course, Shannon Stacey includes a ton of situations that will make you laugh. Her characters always have so many dimensions, which makes them likeable, memorable and somewhat human. A great addition to the holiday season reading list.
SUMMARY
Striking the deal was the easy part.

He'll help her make a beautiful baby.

Brady Nash is handsome and anti-marriage. And with IVF completely out of her financial reach, Reyna Bishop is running out of time to have the child she so very much wants. Theirs is a practical baby-making deal: no emotion, no expectation, no ever-after. They'll even "date" through Christmas to silence their hometown gossips. It's foolproof…till the time she spends with Brady and his warm, loving family leaves Reyna wanting more than a baby…
---
What do you think about this review?
Comments
No comments posted.

Registered users may leave comments.
Log in or register now!