"Tugs at your heart and makes you laugh out loud"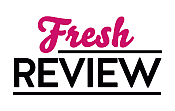 Reviewed by Sandra Wurman
Posted January 3, 2021

Coming of Age | Women's Fiction Contemporary
We are tugged, and not gently by any stretch of the imagination, into a war between a group of unorthodox siblings in what was a unique family unit. Two birth children plus three fosters make up this amazing group that learned what love and family was all about. The three fosters had been dragged through the system with the scars to prove it. I was so shaken when one of the foster kids reminisced about his entry into the Walsh family at sixteen. It was the first time in all his life that he had unpacked. It may not sound significant but to a boy who changed houses, not homes, from two turned over to the system unpacking was an uncommon ritual. It meant staying. Which was equally foreign.
It's moments like that when you again realize that Jill Shalvis has created not only amazing characters but a world. For Heather, Maze, and Walker their world kick-started when the Walshs took them in. Made them a family. Gave them friends and support. But as in real life stuff happens and the universe often tips. These kids didn't have enough of a foundation to hold on tight and when we meet them in THE FOREVER GIRL they are adults dealing once again with resettling their tipped world.
A compelling tale that unfolds slowly exposing the events that have shaped them starting at very young ages and now as adults since they still carry the wounds. Harsh memories are difficult to just erase. What you hope for are new happy ones that can blur or at least relegate them to deep recesses of the mind.
THE FOREVER GIRL is told from the perspective of Maze and Walker who kept several things secret from their group. They know each other very well but have unanswered questions about how they got to this point and where to go from here.
People look for a chance to belong. Sometimes to a group, a family. Or just to one special person. Walker wants to belong to someone. Someone who would not turn away. To Walker Maze was that person, only he couldn't prevent her from running from him, from their friendship. She was that important. But the problem was with Maze. She didn't feel as if she was important to anyone. In fact, she felt almost a burden, a person looking in, not a truly valued member. Coming to a Walsh family wedding could be the most important time for both Maze and Walker.
As with any Jill Shalvis book, THE FOREVER GIRL is hard to put down. You are exquisitely drawn into the lives of these characters. All of them have an amazing role to play in this tale. When you open THE FOREVER GIRL you enter a world only imaginably created by Jill Shalvis. It is that good and well worth the price of admission. Put it on your must-read list.
SUMMARY
New York Times bestselling author Jill Shalvis does it once again with a heartfelt story of family, forgiveness, and secrets that have the power to change the course of more than one life.
When Maze returns to Wildstone for the wedding of her estranged bff and the sister of her heart, it's also a reunion of a once ragtag team of teenagers who had only each other until a tragedy tore them apart and scattered them wide.
Now as adults together again in the lake house, there are secrets and resentments mixed up in all the amazing childhood memories. Unexpectedly, they instantly fall back into their roles: Maze their reckless leader, Cat the den mother, Heather the beloved baby sister, and Walker, a man of mystery.
Life has changed all four of them in immeasurable ways. Maze and Cat must decide if they can rebuild their friendship, and Maze discovers her long-held attraction to Walker hasn't faded with the years but has only grown stronger.
---
What do you think about this review?
Comments
No comments posted.

Registered users may leave comments.
Log in or register now!