"Was Ben's death an accident or a murder?"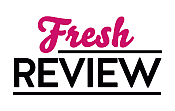 Reviewed by Debbie Wiley
Posted December 15, 2020

Mystery Cozy | Mystery Amateur Sleuth | Amish
Millie Fisher takes her role as an Amish matchmaker seriously, even more so when the young man she's worried about is one she considers a nephew. Ben Baughman only recently moved to Holmes County, but Millie knew him from her time in Michigan, where he'd been a thoughtful and helpful neighbor while she cared for her sister. Ben is working hard at multiple jobs, as he wants to marry Tess Lieb and is determined to show her father that he's a hard worker and reliable. Unfortunately, a fire rips through the Harvest Village Flea Market where Ben is employed, leaving Ben dead with a lot of unanswered questions. Was it an accident or murder? Millie is furious at the rumors and negative talk against Ben. Together with her long-time Englischer friend, Lois Henry, Millie is determined to uncover who killed Ben.
COURTING CAN BE KILLER is the second book in An Amish Matchmaker Mystery series and can easily be read on its own merits. It's loosely connected to An Amish Candy Shop series as both series are set in the same town and a couple characters make guest appearances in COURTING CAN BE KILLER, including Jethro the pig. If you don't know who Jethro the pig is, you're in for a treat!
However, Phillip and Peter, Millie's goats, may give Jethro a run for his money in the cute but troublesome department! Amanda Flower has a knack for taking animals that don't seem exactly cuddly to me and making them absolutely lovable! Millie's interactions with Phillip and Peter are just pure fun and help emphasize her caring nature.
And Lois is a sheer hoot! I love the friendship between Millie and Lois as they find ways to bridge the gap between their two very different cultures. Their collaboration also helps with solving mysteries as they approach things from different viewpoints, as well as having different connections. Lois' flamboyant personality shines through every page and I just want to spend more time with both Lois and Millie.
COURTING CAN BE KILLER is yet another phenomenal tale from Amanda Flower! Visits to Holmes County are always a joy and I love spending time with the various residents, both human and animal. Amanda Flower is easily one of my favorite authors and COURTING CAN BE KILLER is a perfect example of why. Read her books now. You won't regret it.
SUMMARY
Between minding a pair of rambunctious goats, meetings with her quilting circle, and matchmaking, Millie Fisher has plenty to keep her busy through her golden years. But the witty widow always makes time to solve the odd murder . . .

Some Amish men don't know what's good for them. That's what Millie Fisher told herself when young Ben Baughman set his heart on marrying Tess Lieb. With Tess's father refusing to give his blessing and Tess's ex-boyfriend being a wet blanket, the hapless couple was bound to butt heads more than Millie's Boer goats. But when Ben tragically dies in a mysterious fire, Millie wonders if someone in her hometown of Harvest, Ohio, wanted Ben out of the wedding picture altogether . . .

With the help of her quilting buddies, and her outspoken Englischer friend Lois, Millie is determined to patch together all the clues without even dropping a stitch. She only hopes it won't be the death of her .
---
What do you think about this review?
Comments
No comments posted.

Registered users may leave comments.
Log in or register now!