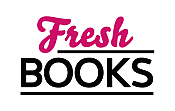 Giving thanks for reading in November
"A festive cozy mystery. . . a joy to read!"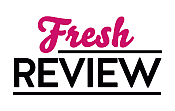 Reviewed by Debbie Wiley
Posted November 19, 2020

Mystery Amateur Sleuth | Mystery Private Eye
It's Christmastime and Siobhán Sullivan and her siblings (the O'Sullivan Six) are visiting West Cork for the holiday. James' fiancée, Elise, is there with her whole family, including her famous grandfather, Enda Elliott. Enda is a well-known orchestra conductor and has a Christmas show planned for the family and village. Siobhán is missing her own love, Macdara Flannery, but she has promised her siblings she'll focus on Christmas and family this year, rather than any of her Garda duties. Unfortunately, Siobhán may not be able to keep the last part of that promise when Enda is found dead and murder is deemed to be the cause. Who wanted the famous conductor dead?
MURDER AT AN IRISH VILLAGE is the sixth book in An Irish Village Mystery series and probably one of the few in the series that is easier to appreciate if you've read at least one other book in the series. As with many Christmas books, there are a plethora of characters since all of Siobhán's family is together plus we have the added bonus of meeting the family and musical friends of James' fiancée. Readers who are already familiar with Siobhán and her family will have a much easier time following the storyline since we already know the various siblings and some of their personality quirks. Otherwise, the story itself stands on its own merits.
And, oh, do I love visiting with Siobhán and her siblings! The warmth of the O'Sullivan clan especially when they are out of their own element is highlighted against some of the icier personalities of Elise's extended family, making them all the more lovable. The reader can't help but feel for James and wonder if he's marrying into the right family as the various clashes and undertones in her family are not always the most welcoming. Elise's own need to do things exactly her way is a bit frustrating as well, but hopefully is a product of her own grief at losing her grandfather. The ordeal over Christmas gifts is particularly telling, although I love the one Siobhán picks for her secret pick!
Visits to Ireland with Carlene O'Connor are always a treat, so it's no real surprise that MURDER AT AN IRISH VILLAGE is a joy to read. Carlene O'Connor does a marvelous job with the ambiance of both the village and Christmas itself, as I could easily envision the village shops twinkling with Christmas lights and festivities. The mystery is quite clever, and the characters are memorable. I look forward to future books in the An Irish Village Mystery series as I can't wait to see what the O'Sullivan clan deals with next!
SUMMARY
Garda Siobhán O'Sullivan's holiday plans hit a sour note when murder rearranges the yuletide carols into unexpected eulogies . . .

This December in Kilbane, if you're planning to warm up with a cuppa tea at Naomi's Bistro, you may have a bit of a wait—the entire O'Sullivan brood has gone off to West Cork to spend the holidays with brother James's fiancée Elise's family, including her grandfather, the famous orchestral conductor Enda Elliot. Siobhán is so happy for James and Elise but also quietly disappointed that she must put her own wedding to fellow garda Macdara Flannery on hold. Mac will have to join them later, so he can spend part of the holidays with his mam.

When the O'Sullivans learn everyone will choose a name from a hat to buy a music-related Christmas gift for someone else at the gathering, it seems like their greatest concern—until the cantankerous conductor is discovered crushed under a ninety-pound harp in a local concert hall.

With the extended family—including Enda's much-younger new wife Leah, a virtuoso violinist—suspected in his murder, it's up to Siobhán to ensure the guilty party faces the music. But as a snowstorm strands both families in a lavish farmhouse on a cliff, Siobhán had better pick up the tempo—before the killer orchestrates another untimely demise . . .
---
What do you think about this review?
Comments
No comments posted.

Registered users may leave comments.
Log in or register now!