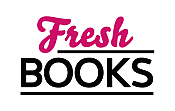 Giving thanks for reading in November
"It's Christmas and friendship leads Andy to take on one of the toughest cases of his career!"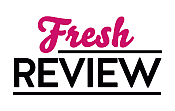 Reviewed by Karen Siddall
Posted November 19, 2020

Audiobook, Narrator: Grover Gardner
After agreeing to go on a family cruise to kick off the holiday festivities, Andy Carpenter is elated to get his feet back on dry land and go home. He missed watching sports, enjoying an evening at Charlie's Sports Bar with his two friends, Vince and Pete, and regular walks with his beloved golden retriever, Tara, and basset hound, Sebastian. But before he can even get the sea air out of his lungs, he discovers four urgent messages on his phone from Willie Miller, his partner in their dog rescue, the Tara Foundation, to call as soon as possible. A former cellmate, from Willie's days when he was wrongly convicted and sentenced to prison, has been arrested and charged with murder, and Willie believes he's innocent. He also believes only Andy can prevent a similar miscarriage of justice.
Anthony "Tony" Birch's first stint in prison was for manslaughter, an act he claims to this day was in self-defense. Two members of his street gang had inexplicably turned on him and testified to the opposite at his trial. But Tony had served the time, and when he got out, he turned his back on his former gang life, turned himself around, and made good and was now the owner of a successful auto mechanics shop. But now, three years later, one of the men that testified against him has been murdered, and Tony was known to have been in the local bar looking for him.
Andy struggles with the decision to come out of retirement on Tony's behalf, but after some preliminary investigation and a bit of soul-searching about the meaning and responsibilities of friendship, he takes the case. As usual, the defendant's relationship and unwavering concern for his dog, left behind on his arrest, makes a significant impact on Andy's decision. But as more bodies are discovered, all with a solid connection to Tony Birch, the task to put up a good defense becomes harder and harder.
SILENT BITE is the 22nd entry in the Andy Carpenter series by David Rosenfelt, with the audiobook version voiced, once again, by the incomparable Grover Gardner. I've both read and listened to books in this series, and they all were enjoyable but, bottom-line, Grover Gardner IS Andy Carpenter. He makes Andy's sarcasm and snark come alive and it's laugh-out-loud funny.
This case is a little different from others, with Andy and his team of regulars struggling to come up with the goods to prove their client is being framed. We get appearances by most of the series recurring characters but bid farewell (for a happy reason) to one that has been with Andy from the start. But Andy and his crew persevere and eventually discover the truth behind the murders.
I highly recommend SILENT BITE to cozy mystery readers, readers that enjoy a story with a doggy sidebar story, and those that have enjoyed the Andy Carpenter series in the past.
SUMMARY
Andy Carpenter and his golden retriever, Tara, are finding that all is not calm or bright in Silent Bite, the latest Christmas mystery in this heartwarming series from bestselling author David Rosenfelt.

Lawyer Andy Carpenter can finally take a breath; he's back on dry land after a family Caribbean cruise forced on him by his wife, Laurie, to get into the Christmas spirit. Of course the family's first stop is to the Tara Foundation, the dog rescue organization that has always been Andy's true passion.

But when Andy arrives, his partner, Willie Miller, needs his help. Willie's old cellmate, Tony Birch, has been arrested for murder. Andy doesn't necessarily believe in Tony, but Willie does. And Andy believes in Willie, which is why Andy decides to take the case.

Once again David Rosenfelt puts readers in the Christmas spirit in a tale that is equal parts mystery and holiday cheer.
---
What do you think about this review?
Comments
No comments posted.

Registered users may leave comments.
Log in or register now!