"An awesome culmination to a great western romance series!"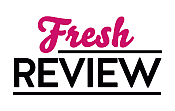 Reviewed by Sandra Wurman
Posted November 12, 2020

What can I say? I am a sucker for stories that feature mail order brides. I find the entire concept rather fascinating and am amazed that this procedure actually existed as close as a century ago. Women have always exhibited their own sense of strength in dealing with some rather harsh realities of life. And none more so than those that moved to god knows where to live with a stranger. Talk about trust and faith. I am sure some of these did not work out well and there are of course stories about those ill-fated unions but I assure you Linda Broday would never conjure up a tale that is less than heartwarming and optimistic. ONCE UPON A MAIL ORDER BRIDE is a sincere look at a woman and man looking for a place to land safely and done with aplomb by Linda Broday.
ONCE UPON A MAIL ORDER BRIDE is the fourth book in the Outlaw Mail Order Bride series. I have read each one of these priceless tales of outlaws of both sexes coming together in a rough and tumble newly organized town. Every book in this series stars unforgettable characters who will, of course, be supporting cast in future installments. So for those following this series, you just may find ONCE UPON A MAIL ORDER BRIDE climbing the list of your favorite.
Adeline has spent three years locked up in solitary confinement for a crime she did not commit but one that she witnessed. She can't escape this prison nor can she escape her memories of a blood bath that started her on this harsh journey to nowhere. Adeline started writing to Ridge while imprisoned. The mail order bride program introduced these two damaged souls and they founded a friendship through their letters. Ridge wrote letters of encouragement that there are better days ahead. Adeline soaked up those words as her means to stay sane. And now Adeline is in Hope's Crossing ready to start a new life as Mrs. Ridge Steele.
It would be wonderful if it was that easy, but there are many roadblocks to the happy ending for Mr. and Mrs. Steele. Both have pasts that endanger their future. Both spend lots of time looking over their shoulder. When faced with the possibility of living in a large house surrounded by acres of land, Adeline should have felt a measure of calm and safety but readers will be moved to sadness when she finds a small space under the stairs to claim as her safe place. This one scene sets the immense challenge Ridge faces in his determination to give his Adeline a comfortable home with him.
ONCE UPON A MAIL ORDER BRIDE includes wondrous descriptions of the surroundings in Hope's Crossing. Linda Broday has created a magical place carved out of a canyon surrounded by high mountains. This place was once upon a time a salvation for outlaws evading rangers and lawmen , and has now become a community for those looking to redeem themselves and become somewhat law-abiding citizens.
SUMMARY
"Linda Broday's heroes step right out of her books and into your heart."—Jodi Thomas, New York Times bestselling author
When the West was wild and man's law favored the few, these extraordinary women could be found...in the heart of an outlaw.
Accused of crimes he didn't commit, ex-preacher Ridge Steele is forced to give up everything he knew and make his home with outlaws. Desperate for someone to confide in, he strikes up correspondence with mail-order bride Adeline Jancy, finding in her the open heart he's been searching for. Upon her arrival, Ridge discovers Addie only communicates through the written word, but he knows a little of what trauma can do to a person and vows to stand by her side.
Addie is eager to start a new life with the kind ex-preacher and the little boy she's stolen away from her father—a zealot priest of a terrorized flock. As her small family settles into life at Hope's Crossing, she even begins to find the voice, and confidence, she'd lost so long ago.
But danger is not far behind, and her father will not be denied. While Addie desperately fights the man who destroyed her childhood, a determined Ridge races to the rescue. The star-crossed lovers will need more than prayers to survive this final challenge...and find their way back to each other again.
Excerpt
Ridge and Adeline rode between the cliffs out to where three homes dotted the prairie beyond. "Town was getting overcrowded, so some of us built out here. I predict more will come."
In the short drive, he told her about the twenty acres of land he'd staked out around their place. "It's not much to look at right now, but next year I plan to plant fruit trees. I dug a well on our property and the water is sweet." He glanced at her and found her green eyes dancing, a smile on her lips. Happiness filled him that she was satisfied with such pitiful offerings. If only she could speak instead of having to write out her words.
Adeline grabbed her paper and pencil lying on the seat and scribbled. "Can I have a cow and some chickens?"
He stopped the buggy and took her hand. "Adeline, you don't have to ask for anything. Just let me know whatever you want, and I'll get it. Your wants, needs, and even whims are as important as mine. We're equals. Understand?"
She swallowed and gave a slight jerk of her head. The breeze lifted a tendril of gold and laid it across her eyes. Ridge brushed back the strand and found the texture like fine silk. Adeline flinched, pulled her hand away, and scooted as far from him as she could get on the bench seat. Dammit! She'd reacted like he was going to strike her.
For sure someone had. A muscle worked in his jaw.
"I'm sorry. I wasn't trying…" He picked up the reins and they rode the rest of the way in silence.
Once at the two-story frame house, he set the brake and helped her down. He tried to look at the place they'd be calling home through her eyes and saw little to commend it. A ton of work still needed doing, but he was glad he'd added colorful flowerboxes under the front windows. Some of the ladies had filled the planters with pretty marigolds and daisies. Frilly curtains framed the wide windows and Ridge hadn't liked them much, but he'd try if Adeline did.
As he got time and money, he'd whitewash the place and pray the wind and sand wouldn't strip the paint off too soon. And plant some shade trees. They did have one—a lone elm at the right corner outside the kitchen. A weary soldier, it leaned until its branches nearly touched the ground.
Adeline handed him a piece of paper that read, "I like it."
"Let's go inside." He prayed he'd remembered to straighten things up.
She paused for a long time in the parlor, sadness darkening in her eyes. There was no mess there, so she must have been thinking about something else. She'd said almost nothing about her former life in her letters, instead talking about books she'd once read and asking questions about him and the town.
Maybe one day when she was stronger, he'd get her to talk about family. He didn't even know if she had any. But his curiosity would have to wait. They were on her schedule. Again, he wished she could speak. Written communication was fine if that's all there was. But a person said so much more when actually speaking the words. Cadence, rhythm, tone all revealed the state of mind of the speaker. If being safe helped, he'd do all he could to reassure her.
After inspecting the kitchen, they went upstairs. She ran her fingers approvingly across the quilt on the bed. The golds, browns, and greens added a bright splash of color to the bland room, even he could see that. And he was glad he'd hung a picture—a sweeping landscape of the Hill Country that reminded him of a home he could never go back to.
"The women in town gave us the quilt as a marriage gift," he explained. "They said it's the wedding ring design, whatever the hell that is." He turned, not sure what he saw on her face. Acceptance? Disinterest? What? Before he could figure it out, she returned to the hallway.
The spare bedroom they might one day use as a nursery received a nod. Ridge grew warm and unbuttoned the top of his collarless shirt. A baby was another subject they'd avoided in their letters. Maybe she didn't want kids. He hadn't let himself think about it much. Wanted men usually didn't dream too far into the future—it was a hazard of the profession.
Maybe if he got rid of this dark cloud hanging over him…
He couldn't tell if she liked the room or not. Joy did, however, leap to her face when he showed her the bathing room. "You only have to turn this knob for hot water." He leaned over to demonstrate. "When you finish, lift this stopper and it drains right out into the yard."
She turned for the stairs and he followed her down. At the bottom, she opened a small door to a little enclosed space under the stairwell. Her eyes lit up as though she'd found buried treasure.
Ridge ducked through the door. "This is just empty space. Not sure what to do with it."
Adeline fiercely scribbled the word "Mine" on a piece of paper.
"Sure, whatever you want. I can put a bench in here, but I don't think it's large enough for a bed." He frowned. Did she mean to sleep under the stairs? He wasn't sure how much he'd like that.
She took the piece of paper from him and wrote "Safe," then shoved it to his chest again.
Her forceful claim of the space rattled what little calm he'd managed to gather. The wounded bird had found her nest. God help him, he and this airless room would keep her safe until she gathered strength to fly.
---
What do you think about this review?
Comments
1 comment posted.
Re: An awesome culmination to a great western romance series!

Sandra, thank you so much for reading and reviewing this
book. I had a man recently ask me if there were such
things as mail order brides. They filled a large part of
our history following the Civil War. It was sad that women
became so desperate for a family of their own that they
undertook such a risky move. Unlike so many, my ladies all
found what they were looking for. After all, romances need
a happy ending. But thank you so much for letting Ridge
and Addie into your heart for a little while. They will
always remain in mine.
(Linda Broday 11:38am Monday)
Registered users may leave comments.
Log in or register now!