"The world in chaos - love still finds a way."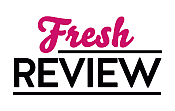 Reviewed by Annetta Sweetko
Posted November 12, 2020

Romance Paranormal | Fiction Family Life
The war is over, but chaos still reigns with the ongoing cleanup of the horrifying remnants of the unbelievable evil spawned by the Archangel's of Death and Disease, as well as vampires who no longer have angels to discipline them. The Hummingbird, or the angel more formally called Lady Sharine, has stepped up to perform a duty called on by the cadre. She goes to Africa to help Archangel Titus as he rebuilds his territory and eliminates the reborn still shambling through it. Unsure how she can help, she finds she keeps surprising herself and those around her with her strength and intelligence. How could she possibly imagine that she would soon become another ARCHANGEL'S SUN, moon, and stars?
Archangel Titus is loud, intense, and set in his ways, but not so stubborn that he cannot learn a thing or two from others. He is amazed and intrigued by the Lady who arrives to help him with his people - very intrigued indeed.
Fans of Ms. Singh's Guild Hunter series have been introduced to the Hummingbird as she has appeared in various books. How delicate, wistful and maybe just a bit "not all there" she seemed to be. Well, how wrong can we be as we caught hints of this fascinating woman in ARCHANGEL'S WAR when Illium's father was awakened from his deep sleep.
ARCHANGEL'S SUN is an intensely emotional read. We watch the regrowth of a woman who endured heartbreaking moments, cruelty by one who should have had more care to the full blooming of the woman she is meant to be. Much needed moments of laughter, for me, were provided by Titus who keeps coming with very colorful names for the ancient Aegaeon, and each time he is mentioned a new name came up. Those helped to alleviate the intensity and emotion that will pull at your heartstrings.
Another moment that really stands out is when Lady Sharine took her moment of, shall we call it revenge, to let Aegaeon know her feelings toward him. That is something for longtime fans to truly enjoy for themselves as they read ARCHANGEL'S SUN.
One of the fascinating things about Nalini Singh's writing style is how everything comes to life: the sounds, the smells, the atmosphere. . . you feel as if you are right there. However, in the case of ARCHANGEL'S SUN that might be a drawback. She describes brilliantly those who were affected by the late Archangel's Lijuan and Chrisemnon's evil, so some readers might find it a bit too realistic. But that is part of this woman's magic.
If you are a fan of the Guild Hunter books or just love angels, danger, intrigue, an Archangel who is unapologetically himself, and an angel who is coming into her own strength then you will want to read ARCHANGEL'S SUN!
SUMMARY
A horrifying secret rises in the aftermath of an archangelic war in New York Times bestselling author Nalini Singh's deadly and beautiful Guild Hunter world...

The Archangel of Death and the Archangel of Disease may be gone but their legacy of evil lives on - specially in Africa, where the shambling, rotting creatures called the reborn have gained a glimmer of vicious intelligence.
It is up to Titus, archangel of this vast continent, to stop the reborn from spreading across the world. Titus can't do it alone, but of the surviving powerful angels and archangels, large numbers are wounded, while the rest are fighting a surge of murderous vampires.
There is no one left . . . but the Hummingbird. Old, powerful, her mind long a broken kaleidoscope. Now she must stand at Titus's side against a tide of death, upon a discovery more chilling than any other. For the Archangel of Disease has left them one last terrible gift...
---
What do you think about this review?
Comments
No comments posted.

Registered users may leave comments.
Log in or register now!