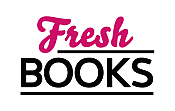 Pick up great June books for summer reading
"A magickal fantasy beginning!"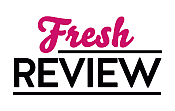 Reviewed by Annetta Sweetko
Posted November 5, 2020

Breen Kelly had always followed her mother's dictates even though she is miserable in the life she is living. After her father left when she was 12, breaking his promise to come back, her mother kept her on a short leash, not allowing her to do things claiming they didn't have the money. Breen isn't happy with her job or the mountain of debt she had incurred to accomplish the dreaded career. Then there came THE AWAKENING that she never expected.
While watering plants and following the strict rules that would prepare the apartment for her mother when she returns home from a business trip, a file of papers mysteriously becomes scattered around the floor. Those papers are about her and money she didn't know she had. After checking it out and moving the money into her name only, she faces down her mother. She is done and the first thing she would do is quit her job then the next is to visit Ireland and stay there awhile to soak up her heritage. No warnings or dire threats would stop her--not now--now it is time to live. She could not imagine just how much her life is about to change even more than it had since the fateful day the papers flew. But, was it fate, or is she being led down a dangerous path? The same path that took her father away from her. . .
THE AWAKENING is the first part of Nora Roberts' newest fantasy trilogy, Dragon Heart Legacy. And what a beginning it is! As an introduction, it is magickal. The new world that is part of Breen's heritage, a heritage that she knew nothing about and probably would not have believed in before gives the readers a hint at how complex her life has become and how more so in the future. Everything is not exactly happy-go-lucky and Breen must decide where her heart lays, in the old world she knew or the one she found through the portal. There is a war between good and evil and if she stays she is going to be right in the middle of it all.
THE AWAKENING is filled with diverse and intriguing characters that only the imagination of Nora Roberts can conjure up. Those included with Breen are her best friend and confidante Marco, (who helps his BFF loosen up and live and get a blog of her adventures started up), the warrior Keegan, who becomes her love interest, werewolves, her horrible grandfather, elves, dragons and so much more.
THE AWAKENING does end in a cliffhanger and it is really the most unexpected twist I have ever seen in an "ending." If you are ready for one magickal and amazing ride then you have got to get your hands on THE AWAKENING. Hold on for dear life because when you open this book you are in for the most freaking amazing fantasy ever!
SUMMARY
In the realm of Talamh, a teenage warrior named Keegan emerges from a lake holding a sword—representing both power and the terrifying responsibility to protect the Fey. In another realm known as Philadelphia, a young woman has just discovered she possesses a treasure of her own…

When Breen Kelly was a girl, her father would tell her stories of magical places. Now she's an anxious twentysomething mired in student debt and working a job she hates. But one day she stumbles upon a shocking discovery: her mother has been hiding an investment account in her name. It has been funded by her long-lost father--and it's worth nearly four million dollars.

This newfound fortune would be life-changing for anyone. But little does Breen know that when she uses some of the money to journey to Ireland, it will unlock mysteries she couldn't have imagined. Here, she will begin to understand why she kept seeing that silver-haired, elusive man, why she imagined his voice in her head saying Come home, Breen Siobhan. It's time you came home. Why she dreamed of dragons. And where her true destiny lies--through a portal in Galway that takes her to a land of faeries and mermaids, to a man named Keegan, and to the courage in her own heart that will guide her through a powerful, dangerous destiny…
---
What do you think about this review?
Comments
No comments posted.

Registered users may leave comments.
Log in or register now!