"Holiday season provides the backdrop for an engaging drama."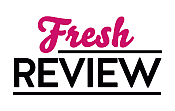 Reviewed by Sandra Wurman
Posted October 13, 2020

A CALIFORNIA CHRISTMAS by Brenda Novak is a story about hope, forgiveness and humility all rolled up in one holiday book. A CALIFORNIA CHRISTMAS takes place in Silver Springs a wondrous place for those that need healing. The New Horizons is a school started by Aiyana a couple of decades ago originally for troubled boys but now welcomes girls. Aiyana actually adopted several boys and this is the core of her family. The boys are gathering back home for Aiyana's upcoming wedding but in true Brenda Novak fashion that is just the tip of the iceberg or action.
Enter a new character to the New Horizon's ever-expanding "family". Emery Bliss is a talented woman who worked towards a challenging and rewarding career in television. But Emery became the target of cyber net revenge with the release of a viral video. The person who made it public did more than just humiliate Emery. It quickly destroyed her career. The downward spiral was more than Emery could handle on her own. That is how Emery wound up in Silver Springs with Aiyana offering a place of refuse while she regroups.
Dallas Turner returned to Silver Springs for his mother Aiyana's nuptials. Dallas made a career out of rock climbing. His career takes him all over the globe but Silver Springs will always be home. The attachment is strong and Dallas learned from the best how to be compassionate and caring and when necessary stand up for the underdog. And needless to say, Emery is the definition of the underdog right now. There are few if any people in her corner. She feels hounded by the very news industry she coveted. But for some reason, Emery is comfortable with Dallas. He doesn't seem to judge her as others do. Aiyana has certainly done a wonderful job with her boys.
It never fails to amaze me how absolutely vicious people can be and in A CALIFORNIA CHRISTMAS it is so evident in how eager some are to spread gossip. Silver Springs is a small town and so unfortunately for Emery, it looks as if her secret is spreading like wildfire. Emery is learning not to trust anyone and her circle of friends is getting smaller each day. But gossip is petty considering the danger that just may have followed Emery to this wonderful town.
Both Dallas and Emery are fighting their pasts in this holiday story about new beginnings. Neither can hide from their pasts. Dallas has lived his life taking risks. Emery had never had to face challenges as she does now. Both are victims. Joining forces may just be the means to an end. A happy end.
Brenda Novak had a vision. No not one of sugar plums and mistletoe. A vision of finding peace and hopefully a measure of justice. Brenda Novak once again created some very strong characters whose situations bring equal measures of hope and strength. All Brenda Novak stories evolve around unforgettable characters and A CALIFORNIA CHRISTMAS brings back several while introduces some welcome new ones.
SUMMARY
Spend the holidays in Silver Springs, where the greatest gift of all is the love you never expected.

Up-and-coming TV anchor Emery Bliss can't imagine anything more humiliating than the sex tape her ex revenge-posted online. That is, until it causes her to lose her job on top of her self-esteem. Seeking solace—and anonymity—in Silver Springs, Emery isn't looking to get involved with another man any time soon. But when she's thrown back into contact with Dallas Turner, she sees something that his many detractors have missed.

Being home for the holidays and his adoptive mother's wedding isn't where mountain climber Dallas feels most comfortable. Thanks to his troubled childhood, he'd rather be on a rock face alone than trying to connect with people. Emery, however, makes him want to overcome his past…somehow.

Both Emery and Dallas had been planning on a quiet, solitary Christmas, but the sparks between them are lighting a fire strong enough to last—possibly forever.
---
What do you think about this review?
Comments
No comments posted.

Registered users may leave comments.
Log in or register now!