"If they can manage to work together the demons can't win"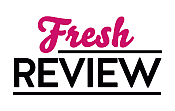 Reviewed by Annetta Sweetko
Posted October 7, 2020

In TRY AS I SMITE, a demon infestation has Alasdair Blakesley searching for help. You would think as the head of the Covens Syndicate, filled with witches and warlocks, he would have all the help he needs, but he can't seem to trust anyone at the moment. He knows there is only one person who might be able to help and she is the last person he wants to ask but is shocked when she says no.
Delilah, the owner of Brimstone Inc., is used to dealing with various supernatural problems but Alasdair's request is probably about the only problem she cannot help with. It isn't just that the man is irritating or that he is the first man in a long time that has her heart racing. It is simply she can't help when it comes to demons and she isn't going to explain why. . . another thing she can't do. But when danger comes for Alasdair, she finds she really can and will do whatever she can to save the man.
TRY AS I SMITE finally delves into the life of Delilah. Fans of the Brimstone Inc. series have watched her deal with a number of paranormal problems without so much a breaking a sweat. It was nice to see the woman, with her mysterious, past come to life. Alasdair seems like a cocky know-it-all, but underneath he is a caring man, who sees and understands more than he lets on. And the one thing he really wants, and really tries to fight, is Delilah. He is shocked, as most readers will be, with the truth of her parentage and the reason why she turns him down at first. Bur fear not--love always wins out and good really does manage to overcome evil. . . most of the time.
If you love witches, warlocks, mysterious women, bossy, arrogant yet loving men, demons, angels, and a fight for life and loved ones, get your hands on TRY AS I SMITE and enjoy this fast-paced, sometimes funny, sometimes heartbreaking, and always engrossing read.
SUMMARY
Alasdair Blakesley is the head of the Covens Syndicate. He shouldn't need to look beyond the witches and warlocks he governs, or his own abilities, to solve any problem. But a demon infestation means he can't trust anyone who may be possessed. The last person he wants to ask for help is also the only person who can fix this, so he sucks up his pride and storms into her office.

And she turns him down cold.

As the owner of Brimstone Inc., Delilah's passion is helping others with their supernatural problems. But Alasdair is the last man Delilah wants to tangle with. The infuriating man sees too much and demands even more. And did she mention the way he sets her body on fire?

Not that it matters—demons are the only things with which she cannot interfere. Too bad a higher power steps in and sends them both on a crash course of each others' pasts, presents, and futures.

How is a Christmas Carol nightmare supposed to solve his demon problem without breaking the rules she's bound by?
---
What do you think about this review?
Comments
1 comment posted.
Re: If they can manage to work together the demons can't win

Thank you so much for such a wonderful review! I had so
much fun with this book and am thrilled you loved it too.
:)
(Abigail Owen 10:01am October 8, 2020)
Registered users may leave comments.
Log in or register now!