"A fun tale of paranormal pride, prejudice, and vampire wooing!"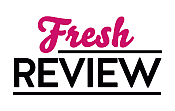 Reviewed by Miranda Owen
Posted September 27, 2020

Romance Erotica Sensual | Romance Paranormal
DON'T HEX AND DRIVE is the second book in Juliette Cross' "Stay a Spell" paranormal romance series. This is such a fun series. I enjoyed the previous book and DON'T HEX AND DRIVE is equally entertaining. Isadora Savoie is a witch whose specialty is helping and healing. She's also a bit of an introvert. Devraj Kumar is a man of many talents – vampire, Stygorn warrior tracker badass, former Bollywood star. He rolls into town and almost runs over Isadora. These too have an inauspicious first meeting, but Devraj works for it and he grows on Isadora.
Isadora has accepted Devraj's apology but whenever she turns around, wherever she goes – he's there. Not only is he there, but he's charming everyone but her. It's amusing that his best efforts to get close to her and charm her, are just annoying her. I totally understand because I'm the same way. Devraj has so much charisma that it can come off like he's trying too hard, or that he's insincere or fake. It takes him some time before he understands the best way to connect with and woo the woman he finds he wants desperately. He tries to lure her in by using lust and have her desire him. That works but only up to a point. It's only after he lets Isadora get to know the real him by opening up about his past, and by engaging about things that interest her, that she changes her opinion of him and starts to fall for him. Juliette Cross does a great job of balancing the paranormal romcom aspects of this story with the blood trafficking subplot. The disappearing women and rogue vampires also give Devraj and Isadora another thing to work on together and bond. Normally, Isadora uses her healing abilities after the fact when something bad happens, but this time she is able to exercise a little bravery and be a little more proactive.
DON'T HEX AND DRIVE is a fun tale of paranormal pride, prejudice, and vampire wooing. I eagerly await the next "Stay a Spell" book. I look forward to stories about all Isadora's sisters, but I'm especially eager to see how thinks get resolved between Jules and dapper vampire overlord Ruben, and to see if there's a grim hottie in Clara's future.
SUMMARY
Notoriously bad at peopling, Isadora Savoie spends most of her time in the greenhouse or at the local animal shelter, using her Conduit powers of growth and healing. Content to remain in the background of the Savoie sister shenanigans, she's reluctantly roped into the mystery of missing neighborhood girls. Now, she's partnered with a flashy, flirty vampire to find them before it's too late.

Devraj Kumar has seen and done it all. Three hundred years roaming the earth as a Stygorn—a legendary vampire warrior who operates in the shadows—has its perks. But ennui has set in. That is, until he has a run-in—literally—with an intriguing witch while on a new assignment in New Orleans. Fascinated by her resistance to his charms, Devraj can't help but push her buttons in an effort to get to know the shy witch. Fortunately for him, she's been recruited by the Lord of Vampires to assist Devraj on the case.

Between a Bollywood marathon, supernatural dating app, secret package, and sexy driving instruction, Isadora is in over her head. And Devraj? After just one taste, he's playing for keeps.
---
What do you think about this review?
Comments
4 comments posted.
Re: A fun tale of paranormal pride, prejudice, and vampire wooing!

https://www.gurgaonescorts.club/jalandhar%20-escorts.html
https://www.gurgaonescorts.club/gurgaon-escort.html
(Priya Sharma 6:22pm September 28, 2020)
nice
(Priya Sharma 6:22pm September 28, 2020)
https://www.akshitasen.net/
http://www.rinarawat.net/
(Akshita Sen 1:03pm April 18, 2021)
https://www.akshitasen.net/mumbai-Escorts.html
https://www.akshitasen.net/jaipur-Escorts.html
(Akshita Sen 1:04pm April 18, 2021)
Registered users may leave comments.
Log in or register now!