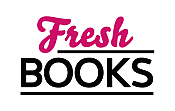 Get a great read for October
"Stunning betrayals, shocking wickedness, and a passionate Scottish hero!"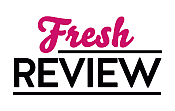 Reviewed by Miranda Owen
Posted September 27, 2020

ALL SCOT AND BOTHERED is the second book in Kerrigan Byrne's "Devil You Know" series. My first impression while reading ALL SCOT AND BOTHERED is that I like this heroine. Cecelia Teague is like a Dickensian character. In the book's prologue, the reader gets a hint of what Cecelia's childhood was like with the man she thought was her father. It was like a scene out of CARRIE – except it was a father/daughter situation and the time period are different. A mysterious benefactor rescues her from her horrid circumstances and she eventually meets three friends who change her life. The hero in this story, unbeknownst to Cecelia, has more in common with her than she would ever suspect.
When Lord Chief Justice of the High Court Cassius Gerard Ramsay first meets Cecelia, he is enthralled by her. To him, she is lush and like an exquisite confection that tempts him. There's a lot discussed in this book about sin and temptation. It's a bit convoluted, but Cecelia is thrust into a new position and Ramsay lusts after Cecelia and is enraged by her new alter ego. This is something that makes Cecelia a bit conflicted when it comes to this hero. The initial cat-and-mouse game played between Cecelia and Ramsay increases the sexual tension. Thrown into this romance, is a mystery surrounding some missing girls and Cecelia's inherited young ward. I like how this heroine is clever and resourceful. Danger seems to be around every corner, and a dark heart is hidden behind many a friendly face, but Cecelia uses her wits to get the man she wants and solve the mystery of the missing girls. There are many characters in ALL SCOT AND BOTHERED with realistic flaws and emotional baggage, like Ramsay, but Kerrigan Byrne draws a distinction between those characters and others with evil intentions.
ALL SCOT AND BOTHERED has stunning betrayals, shocking wickedness, and a passionate Scottish hero. Kerrigan Byrne presents incredibly vivid and stunning settings to tickle readers' imaginations. I love the female friendships in ALL SCOT AND BOTHERED. I look forward to seeing what's in store in future books for some of the fascinating and enigmatic secondary characters that I found so entertaining in this story.
SUMMARY
They are a dangerous duke, a fierce lord, and an infamous earl--dark, bold, brave men who know exactly what they want. And there is only one woman who can bring them to their knees. . .

He is first and foremost--at everything. A man who's made his own way in the world through ruthless cunning and sheer force of will. A strong and imposing Scot who can turn on the charm but does not suffer fools. His title: Lord Chief Justice of the High Court. His name: Cassius Gerard Ramsay. His mission: To investigate the goings-on at London's most notorious gaming hell, owned and operated by one of the most intriguing and desirable women he's ever met.

IN THIS GAME OF LOVE, THE RULES DO NOT APPLY

Cecelia Teague was an orphan facing a rather dire future--until a secret benefactor from her mother's scandalous past swept into her life. Sent to prestigious boarding school and later to university, Cecelia believed high society was at her fingertips. . .
Then, from out of nowhere, she became the inheritor of a gambling establishment. Now Cecelia must live two lives: one as a proper lady who finds herself undeniably drawn to Lord Ramsay and the other as a savvy gaming hell owner trying to save her business from the very same man. He has no idea she is both women. . . and Cecelia would like to keep it that way. But what happens when consuming passion and escalating danger threaten to reveal the truth?
---
What do you think about this review?
Comments
No comments posted.

Registered users may leave comments.
Log in or register now!