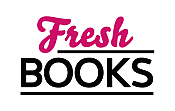 Get a great read for October
"A fascinating tale of psychological suspense with an unassuming heroine who becomes the MVP!"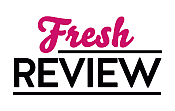 Reviewed by Miranda Owen
Posted September 19, 2020

Romance Paranormal | Romance Erotica Sensual | Fantasy Urban
DARK SONG is the thirty-fourth book in Christine Feehan's "Carpathian" paranormal romance series. For centuries, Carpathian woman Elisabeta Trigovise was imprisoned by the vile vampire Sergey. More than any physical torture, she endured psychological and emotional torture by being made to witness the suffering of others if she disobeyed her cruel master. Fast forward to the present, and Elisabeta is recovering at Tariq Asenguard's Carpathian compound while her lifemate Ferro waits in the wings to embrace and encourage her. Some readers who don't enjoy a timid heroine and alpha hero may not find this story appealing, but I think it's worth taking a chance on. While not to everyone's taste, Elisabeta and Ferro are exactly what the other needs.
Admittedly, I prefer beta or "nice guy next door" heroes, but Ferro has quite a few things in his favor. I never find that he's too pushy or aggressive with this heroine. Ferro models his behavior based on the cues he gets from Elisabeta. Because she was dominated for so long by such a villain, she is broken to the point where she can't make a decision on her own and finds many aspects of freedom unsettling. Because of that, Ferro accedes to Elisabeta's pleas and tries to work with her comfort level and encourages her when he can and provides refuge and guidance without pushing her too far. Ferro is often conflicted because he has always assumed that he would be a somewhat dominating lifemate but, when confronted with Elisabeta's realities, he tries to balance the structure that she craves while also slowly expanding her world. Rather than a domineering tyrant, Ferro is a considerate defender who wants to give his new lifemate a larger life than what she was used to while being a sort of caged bird. The women at the compound show the diversity of female characters and love relationships. Some of the women there play a more active role in battles while others, like Elisabeta, play a role behind the scenes in intelligence rather than using traditional and more active battle skills. DARK SONG does have an epic battle between Carpathians and vampires at the end , but Christine Feehan infuses a lot of tension in the story by introducing the worry that there are possible sleeper agents in plain sight for the good guys to worry about. The vampires in a Christine Feehan book are some of the most ghoulish and grotesque that I've read about. Their true physical features often reflect the rotting of their soul and their vile actions.
DARK SONG has a villain wreaking havoc on the heroes remotely using fear and suspicion, while the unassuming heroine winds up being the MVP. I like the psychological suspense used in DARK SONG and it adds an interesting dynamic to this romance. Ferro is a hero who surprises everyone with his understanding, patience, and appreciation for his lady and Elisabeta surprises everyone – including herself – with her strength and skills in battling their enemies. The romance and sex scenes ring true for this couple, and their chemistry and comfort level. I look forward to reading the next "Carpathian" novel and I'm especially eager to see what's in store for Josef in future books.
SUMMARY
Two Carpathians find hope in the bond that ties their souls in this passionate novel in Christine Feehan's #1 New York Times bestselling series.

Stolen from her home at a young age and tormented for centuries, Elisabeta Trigovise is scared to show herself to anyone. Even though she has been rescued and is now safe within the Carpathian compound, she has lived in fear for so long she has no idea how to survive without it. She wants to answer the siren call of her lifemate—but the very thought terrifies her.

Before he found Elisabeta, Ferro Arany was an ancient warrior without emotion. Now that his senses have come alive, he knows it will take more than kind words and soft touches to convince the fractured woman that they are partners, not master and prisoner. For now, he will give her his strength until she finds hers, allowing the steady rhythm of his heart to soothe Elisabeta's fragile soul.

But even as she learns to stand on her own, the vampire who kept her captive is desperate to claim her again, threatening the song Elisabeta and Ferro are writing together.
---
What do you think about this review?
Comments
No comments posted.

Registered users may leave comments.
Log in or register now!