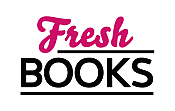 Explore new books in September
"Three fun, if a bit intense, holiday offerings."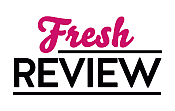 Reviewed by Annetta Sweetko
Posted September 15, 2020

CHRISTMAS KISSES WITH MY COWBOY is a holiday romantic treat offered by three amazing authors. These three stories will get you in the mood a little romance and cowboys for the holidays. As you might guess with these being novella's the pace is fast, the falling in love is quick and the stories really too short, because you will want more!
Mistletoe Cowboy by Diana Palmer offers readers a young widow with a little girl, a horse whisperer, a mistreated horse and a citified lawyer. Parker never expected to fall for any woman but Katy and her little girl bring out the protective in him. Add in a horse that had been mistreated, an old friend of her late husband who might or might not be there to help her and you have this novella. At the heart of the story is communication. Katy might not have much of a relationship with her daughter, but if she doesn't learn to talk and hug she will put a wedge in what they do have. This is not just simple holiday fare but a story with the emotional depth that readers expect in a Ms. Palmer book.
Blame it on the Mistletoe by Marina Adair gives readers a Texas Ranger, Noah Tucker and a magical woman named Faith. He is back to claim his slice of the family ranch and braced for painful memories but what he finds is an intriguing woman and a chance at being rescued from the past. This is a romance that deals with prejudices, the past and trying to work out a way to make a future. Well developed characters even though a short story and, of course, the happily ever after all romance readers are looking for.
Mistletoe Detour by Kate Pearce brings us a rancher, mechanic, tow truck driver Ted Baker, who is called out to pick up a snowbound driver and finds the unexpected. Veronica Hernandez, an old friend in on the run - with a pet pig, Bacon. All she wants is the pig safe, she certainly doesn't expect to find love for the holidays. Ted and Veronica had a past in high school, they both had a crush on each other but it never went anywhere. Though an enjoyable story this was my least favorite of the three as it felt disjointed in places and the characters felt unfinished.
CHRISTMAS KISSES WITH MY COWBOY will bring you a little bit of everything you need to relax before and during the coming holidays. You have holiday fun, the type of romance that only cowboys can offer, intrigue, a bit of danger and - yes - things that happen under the mistletoe.
SUMMARY
This Christmas, the best kind of trouble comes in threes: Three bestselling authors. Three stories of holiday romance. And three cowboys who are ready for love—whether they know it yet or not . . .

MISTLETOE COWBOY * Diana Palmer
Horse whisperer Parker doesn't drink, smoke, or gamble, and he doesn't have much to do with women, either. Until he meets winsome widow Katy, and her sweet child. Could Christmas kisses under the mistletoe bring the handsome wrangler the gift of his very own family?

BLAME IT ON THE MISTLETOE * Marina Adair
To claim his slice of the family ranch, Texas Ranger Noah is forced back to Tucker's Crossing. All he expects to find is a tractor load of painful memories—until a holiday storm, a power outage—and perhaps the magic of Christmas—deliver him to rescue an intriguing woman named Faith. But just who's rescuing whom?

MISTLETOE DETOUR * Kate Pearce
When Morgan Valley rancher Ted Baker gets out his tow truck to pick up a snowbound driver, he doesn't expect to find his old school friend Veronica on the lam with her pet pig—much less true love—just in time for Christmas . . .
---
What do you think about this review?
Comments
No comments posted.

Registered users may leave comments.
Log in or register now!