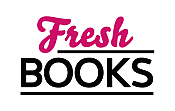 Get a great read for October
"Two very different dogs and two very different owners, but with more in common than they know!"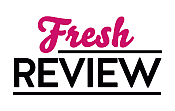 Reviewed by Karen Siddall
Posted September 3, 2020

After her position at a PR firm is made redundant, Carly Kennedy decides there's no time like the present to pursue her dream of working in fashion-related PR in the Big Apple. But first, she has to find a position and, in the meantime, pay her bills and buy dog food for her depressed Bassett Hound, Baxter. So she launches her own PR firm in her hometown of Austin, Texas, "Carly Kennedy Public Relations," and soon has two clients--two very challenging clients.
Coming home from a difficult photoshoot she's arranged for Client Number One, up-and-coming fashion designer Victor Allen, she discovers her dog walker has left a lively female Bassett Hound at her home, instead of Baxter. When the dog walker can't be found, she begins her search for Baxter and the owner of the bubbly substitute.
Dr. Tobias "Max" Sheffington III is a rising star in neuroscience on the faculty of The University of Texas. He's close to some pretty promising breakthroughs with his autism research and this year looks to be HIS year to gain tenure at the university. This success would significantly improve his ability to attract funding for his work, which is very close to his heart; his younger brother has autism spectrum disorder. Then he discovers that he's got major competition from Dr. Alanna a very well-qualified colleague; a colleague with whom he's just woken up with after a drunken one-night-stand.
They mutually agree that the relationship should go no further and she heads home, and that's when Max realizes that his perky female Bassett Hound, Hazel, has been switched with a sad-sack male. He, too, tries and fails to find Brant to get things back in their proper order.
Brant's disappearing act is an even bigger problem for Max. He's promised to take his brother to an out-of-town dog show in two days and it's all he's been talking about for weeks. The trip will also give his father a much-needed break from Jamie's constant care as well. Without Brant, he has no one to dog sit. And no kennel will take a dog for which he doesn't have records. But when Carly tracks him down and the two hounds are ecstatic to be reunited, that gives a desperate Max an idea. He asks Carly if she would consider dog sitting!
Two very different dogs and two very different owners, but when the four finally get together, they may discover they all have some very important things in common. Carly and Max are nice, good people having a series of bad breaks. Both are trying hard to do the right thing. She's trying to do the best she can for her obnoxious clients, and both have complicated family situations going on. They shoulder a lot of responsibility and face some obstacles as they get to know each other. I was cheering them on the whole way, as I really wanted things to work out for them.
It was fun reading about the antics of the two Bassetts: Baxter and Hazel. Physically, they're 50-pound dogs but with 8-inch legs, wrinkly, and floppy, comical at times but hard-headed when they make up their minds about something. Thankfully for them, their velvety-soft ears and iconic sad-puppy eyes make you forgive them anything.
YOU LUCKY DOG is a fun, romantic comedy featuring two dogs and their underdog owners. I laughed, I teared up, and I rooted for these characters every misstep of the way. The two main characters are healthy, single, young adults so there are some sexual scenarios in their relationship. If that isn't an issue and you enjoy a light rom-com or just a fun romance between people with dogs, this may be a perfect choice this summer.
SUMMARY
An accidental dog swap unleashes an unexpected love match in this new romantic comedy from New York Times bestselling author Julia London.

Carly Kennedy's life is in a spiral. She is drowning in work, her divorced parents are going through their midlife crises, and somehow Carly's sister convinces her to foster Baxter--a basset hound rescue with a bad case of the blues. When Carly comes home late from work one day to discover that the dog walker has accidentally switched out Baxter for another perkier, friendlier basset hound, she has reached the end of her leash.

When Max Sheffington finds a depressed male basset hound in place of his cheerful Hazel, he is bewildered. But when cute, fiery Carly arrives on his doorstep, he is intrigued. He was expecting the dog walker, not a pretty woman with firm ideas about dog discipline. And Carly was not expecting a handsome, bespectacled man to be feeding her dog mac and cheese. Baxter is besotted with Hazel, and Carly realizes she may have found the key to her puppy's happiness. For his sake, she starts to spend more time with Hazel and Max, until she begins to understand the appeal of falling for your polar opposite.
---
What do you think about this review?
Comments
No comments posted.

Registered users may leave comments.
Log in or register now!