"A must read for urban fantasy fans!"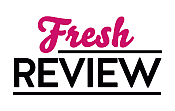 Reviewed by Debbie Wiley
Posted July 26, 2020

The death of a famous country singer draws a lot of attention, especially considering the gruesome nature of her death and the many deaths that quickly follow. The Psychometric Law Enforcement Division (PsyLED) of Homeland Security is called in as it appears something paranormal is at work. Nell Ingram isn't sure where she can assist initially, as her powers involve her connection to the earth and the magic at work is a death magic. However, Nell may be the only one who can defeat the death working they call "death and decay".
SPELLS FOR THE DEAD is the fifth book in the Soulwood series and is best appreciated in the context of the series as a whole. Nell is growing in her powers and it helps for the reader to have at least a basic understanding of Nell's background and how her knowledge of her powers have evolved.
Nell is one of my favorite urban fantasy heroines! Not only is her power and her paranormal classification so unique (she's a "plant person" or a yinehi), but she has experienced horrific trauma in the cult-like church she grew up in… and she has not only survived but thrived. I love her gutsiness in the face of possible death as she strives to help others she loves. SPELLS FOR THE DEAD puts her in some sticky situations where she has to trust others with some of her darkest secrets even as her own life is on the line.
SPELLS FOR THE DEAD is yet another hit in the phenomenal Soulwood series! Nell Ingram continues to shine as her mixture of hillbilly, superb PsyLed agent, and plant person make her one of the most intriguing urban fantasy heroines and Faith Hunter continues to provide depth to her character. I look forward with joy to each new installment in the Soulwood series, and once again Faith Hunter has captivated me. SPELLS FOR THE DEAD and the Soulwood series are must-reads for all urban fantasy fans!
SUMMARY
Nell Ingram faces a dark magic with no known origin in the newest pulse-pounding paranormal procedural in the New York Times bestselling Soulwood series.

Nell is a rookie PsyLED agent, using the powers she can channel from deep within the earth to solve paranormal crimes. Together with her team, she's taken on the direst magic and the most twisted foes. But she'll need to tap into every ounce of power she has for her newest case.

Nell is called to the Tennessee mansion of a country music star and finds a disturbing scene—dead bodies rapidly decaying before everyone's eyes. The witch on her team, T. Laine, has never seen magic that can steal life forces like this. PsyLED needs to find this lethal killer fast. But when a paranormal-hating FBI agent tries to derail the investigation, and the dark magics begin to spiral out of control, they find themselves under attack from all sides.
---
What do you think about this review?
Comments
No comments posted.

Registered users may leave comments.
Log in or register now!