"A little less "ardeur" and more action"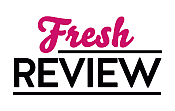 Reviewed by Annetta Sweetko
Posted July 24, 2020

Fantasy Urban | Romance Paranormal
Anita Blake is called upon in her U.S. Marshall guise to help a fellow Marshall with a sticky problem. There has been a murder, a suspect in jail and an execution planned, but things aren't quite adding up. The SUCKER PUNCH comes when she arrives and though things add up something is still off in Anita's mind. The wereleopard just might not be guilty. So despite the pressure from this tight little clannish town, she won't comply with the execution order until she is satisfied with the truth.
SUCKER PUNCH is a bit of a throw back to the older Anita Blake story lines. There is a bit more dealing with a mystery, searching for the truth and getting to watch her in her Marshall business. It is a twisty plot with a number of people fighting against finding out the truth. Edward and Olaf join her in the pursuit of justice and anyone who knows this series, knows Olaf is a creepy serial killer, who now thinks he and Anita should be dating - and probably killing together.
The last few books have dealt with Anita's sex life and her polyamorus life style but there was a little less of that and more police procedural given to us in SUCKER PUNCH. Don't get me wrong there is plenty of her sex life discussions along the way. These discussions happen in car rides, meal time and at one point they stood around and explained a "bride' to Olaf and confused the guy even more.
To be honest I miss the old storylines with Jean Claude, raising the zombies, and dealing with trying to be a good girl in a world of monsters. I think SUCKER PUNCH might appeal more to those who are like me and want to see a bit more of the old Anita's world before the "ardeur" went crazy.
SUMMARY
A brutal murder, a suspect in jail, and an execution planned—but what if the wrong person is about to be killed?

When a fellow U.S. Marshal asks Anita Blake to fly to a tiny community in Michigan's Upper Peninsula on an emergency consult, she knows time is running short. When she arrives, there is plenty of proof that a young wereleopard killed his uncle in the most gruesome and bloody way possible. As the mounting evidence points to him, a warrant of execution is already under way.

But something seems off about the murder, and Anita has been asked for her expert opinion on the crime scene. Despite escalating pressure from local cops and the family's cries for justice for their dead patriarch, Anita quickly realizes that the evidence doesn't quite add up.

Time is against Anita, as the tight-knit community is up in arms and its fear of supernaturals is growing. She races to uncover the truth and determine whether the Marshals have caught the killer or are about to execute an innocent man—all in the name of justice.
---
What do you think about this review?
Comments
No comments posted.

Registered users may leave comments.
Log in or register now!