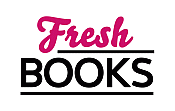 Your August adventures in reading
"A strong female sleuth, masked mischief, and a hint of romance!"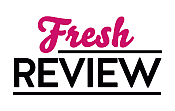 Reviewed by Miranda Owen
Posted July 23, 2020

DEATH AT THE DANCE is the second book in Verity Bright's "Lady Eleanor Swift" mystery series set in 1920s England. Although it's part of a series, I think DEATH AT THE DANCE can be read as a standalone novel. Lady Eleanor Swift is a well-traveled, youngish widow, and new to being the lady of the manor. She says what she's thinking – for good or bad. One of the people she's met since inheriting Henley Hall is the silly yet dashing Lancelot "Lance" Fenwick-Langham. In a short span of time they've gone a little sweet on each other. When Eleanor visits Lance's family home, it's to eventually find him standing over a dead body with a murder weapon. A very sticky situation indeed. While Lance is behind bars in the local jail, Eleanor makes it her mission to prove him innocent – with mixed results.
I like Lance and Eleanor and Lance together, so I was definitely "Team Free Lancelot" while reading DEATH AT THE DANCE. Because he ran with a frivolous and slightly dangerous group of privileged idiots, it's somewhat of an uphill battle for Eleanor to convince the local cops of his innocence. The circumstances he's originally found with the body don't help. A big barrier comes in the form of Detective Chief Inspector Seldon. Word on the street seems to be that Seldom has a crush or something on Eleanor, which contributes to his disregard for Lancelot. While reading along, I found myself agreeing with Eleanor in her disappointment in Seldon and his biased attitude to Lance and his friends. I hope his attraction doesn't pan out for him in the end. Questioning Lance's crew of friends seems, at times for Eleanor, like an exercise in futility. It's obvious that they're all hiding something – but what? And which one might be sinister rather than merely silly and shallow? Even the motive for murdering Colonel Puddifoot is anybody's best guess. The motive could be anger at Puddifoot because of his abrasive personality with most people, or it could possibly be some convoluted plot to frame Lance for some imagined slight against him. Very vexing for this amateur sleuth. Through it all, Eleanor has her perceptive butler Clifford as her sleuthing partner. Clifford and Eleanor make a superb sleuthing team.
DEATH AT THE DANCE has a strong female sleuth, masked mischief, and a hint of romance. Verity Bright successfully balances mystery, danger, and "bright young things" shenanigans. I like Eleanor's straightforward manner and amusing phrases. Some elements in DEATH AT THE DANCE are reminiscent for me of an Agatha Christie story – hooray! I dearly hope Eleanor and Eleanor wind up together in the end. I sometimes root for the cop to get the girl in a cozy series, but not this time. I look forward to reading Verity Bright's next "Lady Eleanor Swift" mystery.
SUMMARY
A masked ball, a dead body, a missing diamond necklace and a suspicious silver candlestick? Sounds like a case for Lady Eleanor Swift!

England, 1920. Lady Eleanor Swift, adventurer extraordinaire and reluctant amateur detective, is taking a break from sleuthing. She's got much bigger problems: Eleanor has two left feet, nothing to wear and she's expected at the masked ball at the local manor. Her new beau Lance Langham is the host, so she needs to dazzle.

Surrounded by partygoers with painted faces, pirates, priests and enough feathers to drown an ostrich, Eleanor searches for a familiar face. As she follows a familiar pair of long legs up a grand staircase, she's sure she's on Lance's trail. But she opens the door on a dreadful scene: Lance standing over a dead Colonel Puddifoot, brandishing a silver candlestick, the family safe wide open and empty.

Moments later, the police burst in and arrest Lance for murder, diamond theft and a spate of similar burglaries. But Eleanor is convinced her love didn't do it, and with him locked up in prison, she knows she needs to clear his name.

Something Lance lets slip about his pals convinces Eleanor the answer lies close to home. Accompanied by her faithful sidekick Gladstone the bulldog, she begins with Lance's friends – a set of fast driving, even faster drinking, high-society types with a taste for mischief. But after they start getting picked off in circumstances that look a lot like murder, Eleanor is in a race against time to clear Lance's name and avoid another brush with death…

Fans of Agatha Christie, T E Kinsey and Downton Abbey will adore this tremendously fun cozy whodunnit, full of mystery, murder and intrigue!
---
What do you think about this review?
Comments
1 comment posted.
Re: A strong female sleuth, masked mischief, and a hint of romance!

Hi Miranda

Thanks for such a lovely review! And I wont spoil whether
Ellie falls under Seldon's spell in the next book or not!
(Verity Bright 11:36am July 26)
Registered users may leave comments.
Log in or register now!