"A tale about false appearances, sudden attraction, and the evils of greed."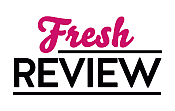 Reviewed by Miranda Owen
Posted July 17, 2020

THE OBSESSIONS OF LORD GODFREY CAVANAUGH is the fourth book in Stephanie Laurens' "Cavanaughs" series. Winter and the country estate of Hinckley Hall is the setting in this tale of mystery and romance. Lord Godfrey Cavanaugh is battling through a winter storm on his way to Hinkley Hall on business for the National Gallery. He is coming to authenticate a painting before the Hinckleys sell it to the gallery. One of my favorite Stephanie Laurens books is ALL ABOUT LOVE, and this story has one or two similar elements. Like Lucifer Cynster in ALL ABOUT LOVE, Godfrey is a man with an eye for spotting quality in certain objects, and he stumbles into a plot formulated by some unknown villain and ends up finding love while he least suspects it. Also, like Phyllida Tallent from ALL ABOUT LOVE, Elinor Hinckley is a strong woman who has a talent for organization and is not easily manipulated. Splendid.
Having been soldiering on through a storm, Godfrey is convalescing at the hall until he's strong enough to do what he came for. As Elinor nurses Godfrey, a natural attraction develops. The flirtation and easy banter between the two is enjoyable and the chemistry seems spot on. While Godfrey is gathering his strength back, everybody keeps talking about the painting he's there to see, and what the potential value is. The foreshadowing makes it obvious that something will prove to be not as it should be. Before there is any hint of criminality, I'm immediately suspicious of Elinor's father's two friends, who are snowed in at Hinckley Hall for a few days, and the Hinckleys' distant cousin Michael Masterton. As soon as Godfrey is fully recovered, the story takes a turn and the mystery elements kick in. I like how Godfrey and Elinor work together and how Elinor proves to be quick-witted and resourceful when it counts the most.
THE OBSESSIONS OF LORD GODFREY CAVANAUGH is a tale about false appearances, sudden attraction, and the evils of greed. Once again, Stephanie Laurens effortlessly blends mystery and romance for a thoroughly engaging story. I enjoyed Elinor's younger siblings Maggie and Harry and wouldn't mind seeing them pop up in other books in the future. As always, I look forward to Stephanie Laurens' next romance.
SUMMARY
#1 New York Times bestselling author Stephanie Laurens concludes the tales of the Cavanaugh siblings with the riveting story of the youngest brother and his search for a family of his own.
The scion of a noble house brought low by a storm and the lady who nurses him back to health strive to unravel a web of deception that threatens her family and forces them to fight for what they hold most dear--family, each other, and love.
Lord Godfrey Cavanaugh has no thoughts of marrying as he drives into North Yorkshire on a plum commission for the National Gallery to authenticate a Renaissance painting the gallery wishes to purchase. Then a snow storm sweeps in, and Godfrey barely manages to haul himself, his groom, and his horses to their destination.
Elinor Hinckley, eldest daughter of Hinckley Hall, stalwart defender of the family, right arm to her invalid father, and established spinster knows full well how much her family has riding on the sale of the painting and throws herself into nursing the initially delirious gentleman who holds her family's future in his hands.
But Godfrey proves to be a far from easy patient. Through Ellie's and her siblings' efforts to keep him entertained and abed, Godfrey grows to know the family, appreciating and, ultimately, being drawn into family life of a sort he's never known.
Eventually, to everyone's relief, he recovers sufficiently to assess the painting--only to discover that nothing, but nothing, is as it seems.
Someone has plans, someone other than the Hinckleys, but who is pulling the strings is a mystery that Godfrey and Ellie find near-impossible to solve. Every suspect proves to have perfectly understandable, albeit hidden reasons for their behavior, and Godfrey and Ellie remain baffled.
Until the villain, panicked by their inquiries, strikes--directly at them--and forces them both to acknowledge what has grown to be the most important thing in their lives. Both are natural defenders of the weak and neither will give up. Together they battle to save not just themselves, not just her family, but their futures. Hers, his, and theirs.
---
What do you think about this review?
Comments
No comments posted.

Registered users may leave comments.
Log in or register now!