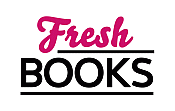 Your August adventures in reading
"A delicious mix of ghostly thrills, complex mysteries, and great storytelling!"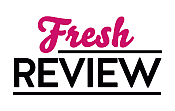 Reviewed by Miranda Owen
Posted July 5, 2020

Mystery Paranormal | Mystery Cozy
THE LAST CURTAIN CALL is the eighth book in Juliet Blackwell's cozy paranormal "Haunted Home Renovation" series. Mel Turner is a professional home renovator and she can see and communicate with ghosts. In THE LAST CURTAIN CALL, Mel has two ghostly situations that may or may not prove to be connected. Her fiancé recently purchased a home for the two of them to live in, but it needs some fixing up first. Everything is running smoothly with the renovation until Mel finds the ghost of Hildy Hildecott, silent film star, in the attic. At the same time, Turner Construction is working on renovating the historic Crockett Theatre. Human squatters and ghosts abound at the theater and a murder of one of the squatters make things even more complicated.
Both ghostly situations are shrouded in mystery and have tantalizing qualities to them. With the ghost in the attic, Mel has extra incentive to figure out what's keeping Hildy there, since she plans on living in that house eventually and doesn't want any negative energy invading it. Hildy's situation also presents an opportunity to go diving into San Francisco's history to solve a murder from long ago. There end up being more than a few elements of Hildy's story that are incredibly tragic. The second mystery involves the theater. Mel's company is hired to fix it up but there are a few things that don't quite sit right with her. The shadowy Xerxes Group is financing the renovation but it's hard to pin them down on answers and their motivations and behavior becomes questionable. Also, when one of the squatters is murdered there soon after Mel meets her, things become more unsettling. There is an unnerving quality and a malevolent presence at the theater and Mel must determine if the danger comes from the spirits or the living. I loved the MURDER SHE WROTE meets THE SHINING vibe in THE LAST CURTAIN CALL. I suspected everyone – ghost and human being. In the end, my guess as to the identity of the villain didn't pan out, but it was fun guessing and following the clues.
THE LAST CURTAIN CALL is a delicious mix of ghostly thrills, complex mysteries, and great storytelling. I enjoyed Mel's interaction with all the young artists and wouldn't mind having them turn up in future stories in some way. Mel's friend Luz provides a good sounding board for her as she plays amateur sleuth, as well as her family, and those scenes with friends and family provide a nice juxtaposition from the spookiness and danger. Inspector Annette Crawford works well with Mel in this installment and has a lot of patience. I look forward to reading the next "Haunted Home Renovation" mystery.
SUMMARY
A new ghoulish mystery from the New York Times bestselling author of A Ghostly Light featuring Mel Turner, a ghost-whispering contractor.

Mel Turner can't resist the chance to bring the Crockett Theatre, a decrepit San Francisco Art Deco movie palace, back to life. But there's a catch for Turner Construction: Several artists are currently squatting in the building, and they aren't the only ones haunting the once-grand halls of the historic theater.…

When one of the squatters is found dead, the police department has a long list of suspects to investigate. Meanwhile, Mel and her fiancé, Landon, are remodeling an old house for themselves, and Mel finds being on the other side of a home renovation project more challenging than she expected.

When Mel discovers that the former owner of the Crockett Theatre died under mysterious circumstances, and that there just might be a connection to the ghost haunting her own attic, the case takes a new turn—one that could bring down the curtain for the last time.
---
What do you think about this review?
Comments
No comments posted.

Registered users may leave comments.
Log in or register now!