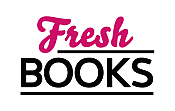 Get a great read for October
"LONG RANGE is a Complex and Layered Joe Pickett novel"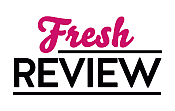 Reviewed by Karen Siddall
Posted June 20, 2020

Suspense | Mystery Police Procedural
Wyoming game warden, Joe Pickett, is in the mountains of a neighboring district helping their game warden track down a marauding bear and retrieve the body of her latest victim when he gets emergency instructions to return home immediately. Sue Hewitt, a dear friend and the wife of the Twelve Sleep County judge, has been shot in her own home while serving dinner to her husband, and the evidence shows the bullet came from a high-powered, long-range rifle over a mile away.
The distraught judge calls on all his resources to get the shooter. Leading the investigation is the new Sheriff Kapelow, an arrogant and unpleasant individual whom even his deputies despise, who doesn't feel that Joe Pickett or anyone else for that matter needs to be involved in his case. So working independently with his friend, falconer Nate Romanowski, now a settled-down father, family man, and successful business owner, Joe quickly identifies the location from which the shooter took his shot. However, he gets nowhere with Sheriff Kapelow, who dismisses any information or help Joe offers.
In the meantime, Nate has his own problems. The Sinaloa Cartel has put out the word that they want vengeance for the death of the members of their Wolf Pack, a group of killers Joe and Nate took down in the previous book, WOLF PACK, and Nate and his new family are in danger. And when circumstances arise in the sheriff's investigation pointing to Nate as the gunman, he's publicly jailed and humiliated as he awaits prosecution. Now Joe must find the real shooter while trying to protect Nate's family before everything goes permanently off-the-rails.
Author C.J. Box has given us another layered, complex tale in his long-running series about Wyoming game warden Joe Pickett. He has skillfully woven a story that brings together numerous characters from previous books an added in some new ones for good measure with riveting results.
While Joe and Marybeth are adjusting to being empty-nesters, Nate and Liv are adjusting to a life out of the shadows with their new baby, Kestrel. It has been a slow process for Nate to overcome his understandable distrust of government, legitimate society, and being back "on the grid." Still, with Liv's support and Kestrel's arrival, he's made quite a bit of progress. Joe's mother-in-law, Missy, returns to stir things up even more with problems of her own. Her latest husband, Marcus Hand, has health issues, and in typical Missy fashion, she's going to beat those for him.
The plot of an extreme long-range shooter as the villain is frightening. It is mentioned more than once that by the time the report of the shot is heard, the target has already been hit. The scenario is more disturbing considering that the shooter, being so far away from his victim, is relieved of the emotional burden by the removed distance, making the act a mathematical problem or game rather than an act of violence.
LONG RANGE touches on a number of plotlines developed in earlier books, but a first-time reader of the series would probably be able to grasp what has gone on enough to enjoy this one. However, the real enjoyment may come from having lived the backstories with all these recurring characters. There is just a lot of depth to the relationships that add to the emotion of the current story and its future ramifications. So, if you are or have been a Joe Pickett fan before, I highly recommend picking this new adventure up and getting reacquainted.
SUMMARY
When Joe Pickett is asked to join the rescue efforts for the victim of a startling grizzly attack, he reluctantly leaves his district behind. One survivor of the grizzly's rampage tells a bizarre story, but just as Joe begins to suspect the attack is not what it seems, he is brought home by an emergency on his own turf. Someone has targeted a prominent local judge, shooting at him from a seemingly impossible distance. While the judge was not hit, his wife is severely wounded, and it is up to Joe to find answers--and the shooter.

The search for the would-be assassin becomes personal when Joe's best friend, Nate Romanowski --just as he's adjusting to the arrival of his first child--falls under suspicion for the crime. It's a race against the clock as Joe tries to clear Nate's name and identify the real shooter, all while deciphering the grizzly encounter. Beset by threats both man-made and natural, the two men must go to great lengths to keep their loved ones safe.
---
What do you think about this review?
Comments
No comments posted.

Registered users may leave comments.
Log in or register now!