"You can't hide the truth, but you can fight for love"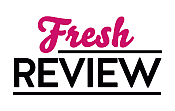 Reviewed by Annetta Sweetko
Posted June 18, 2020

Hiding from the Coven Syndicate and distrustful of all other witches, Rowan McAuliffe, is going to try to hide in plain sight. After being forced against her will to use her powers she has no choice. It is strange that the perfect place to hide is in the very home of Greyson Masters, a Syndicate Hunter. It is his job to hunt down witches who are dangerous. Is it wrong to do a little BAIT 'N' WITCH to survive?
Greyson Masters has bigger problems than searching for wayward witches. . . He has triplets who he is raising alone, but they are displaying combined powers that he doesn't know how to deal with. Rowan walks in sets down rules and wins the hearts of all three girls. . . and Greyson. A dangerous thing for her because all she has ever wanted is a home and family, but if he finds out what she has done and can be forced to do again - what will happen?
Sometimes no matter how hard you try - you just can't hide the truth.
BAIT 'N' WITCH is a previously self-published novella in the Legendary Consultants series. This is a completely re-edited book with added scenes. In author Abigail Owen's words, "things were changed but the kissing still remains."
This is an amazing read that will take readers into a paranormal world, with a variety of twists and turns, but love does win out, of course. Rowan had been raised by a demon/witch who came upon a car wreck where her parents did not survive. The woman made it look like no one survived and raised Rowan, taught her a number of skills, but also to mistrust other witches. So in that light, you can understand her fears, but you also see the yearning for home and family.
Greyson knows his job, seems to understand witches, but dealing with his daughters is beyond his scope, and dealing with Rowan who is great with them, opens a hole in the stone that was once his heart. There is, as you might guess, quite a bit of drama and danger that befalls this couple as her past comes back in the form of a werewolf alpha who wants to control Rowan and her abilities.
BAIT 'N' WITCH is a fascinating read centered on the world of witches, demons, and werewolves. The various characters include Delilah, the consultant who sent Rowan to Greyson in the first place. She is a bit of a mystery woman who, after you read the epilogue, seems to be need a story of her own.
If you love romance, witches, danger, intrigue, werewolves, and romance, then you need to get your hands on BAIT 'N' WITCH! Sit back and enjoy.
SUMMARY
Rowan McAuliffe has been hiding most of her life. Secretly trained in her powers by an unusual source, she'd been taught not to trust anyone. Especially other witches. However, after she was forced to perform a hateful act against her will, she now hides from the Covens Syndicate and their judgment.

Greyson Masters is the Syndicate's best hunter. On top of the danger of his job, Greyson is trying to raise his triplet daughters alone, budding new witches who display an alarming combined power no one understands. Too bad he doesn't have a clue how to deal with them.

Until Rowan walks in and the chaos settles for the first time in... well, ever.

Little does Greyson realize that his new nanny is the very witch he is hunting, and she's been hiding right under his nose this whole time.

***This novella was previously self-published as a Legendary Consultants story, but has undergone a complete re-edit. Scenes were added, things were changed, but the kissing still remains!


---
What do you think about this review?
Comments
1 comment posted.
Re: You can't hide the truth, but you can fight for love

Thank you so much for the fantastic review. I'm so glad you
loved the new version Netta!!!
(Abigail Owen 9:12am June 19)
Registered users may leave comments.
Log in or register now!