"A mating at first sight is very real!"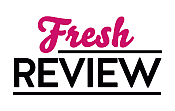 Reviewed by Annetta Sweetko
Posted June 9, 2020

Alpha wolf Selenka Durev life has always been centered around her pack but now she is surrounded by empaths in her city who will need protection. This symposium was not her idea and the security is a nightmare. Little does this strong alpha realize that in the midst of this nightmare is her own ALPHA NIGHT and he is going to throw her into a bigger predicament than the empaths could ever do. She is about to be mated at first sight.
Ethan Night is an Arrow and known for his coldness, he picks those he will be loyal to. He knows he is broken and a danger to the the psy-changling world, so a mate is the last thing he expects, but he finds he likes the strange things Selenka makes him feel.
Wow! Talk about a book that will blow your mind and hold you in its very tight grip- ALPHA NIGHT by Nalini Singh does just that! Ethan and Selenka are amazing characters with a lot of depth and power as they are shocked by the sudden and inexplicable mating. Not to mention the dangers and death that surrounds them.
Ms. Singh's Psy-Changeling Trinity series is a complex read with a variety of different beings - human, shifter and empaths, being central to the story line. As a fan for a number of years, I always find her books to be very complicated but her writing style allows that complexity without breaking down the rhythm of the storyline.
Even though there is evil about and survival at stake, there are many moments of humor and sweetness. One such moment is when Ethan adopts a stray (or the stray adopts him) who is later named Loyal - something unexpected for an unemotional Arrow, but it also proves that Ethan is one of the good guys, because if an animal loves you you are OK. Something else that comes to mind is how so many of the shifters are enthralled with the soap opera "Hourglass Lives". One evening viewing session has Selenka irritated by and yelling at the female character until she had to be told to be quiet or leave. But the most important moments that fill the pages is the promise of and activity of "skin privilege" and this couple does set off a lot of steam as often as they can.
When you get your hands on ALPHA NIGHT - be sure to set aside a good bit of time because once you start - you will not want to put it down until the last page - and maybe not even then.
SUMMARY
New York Times bestselling author Nalini Singh returns to her breathtaking Psy-Changeling Trinity series with a mating that shouldn't exist…

Alpha wolf Selenka Durev's devotion to her pack is equaled only by her anger at anyone who would harm those under her care. That currently includes the empaths who've flowed into her city for a symposium that is a security nightmare, a powder keg just waiting for a match.

Ethan Night is an Arrow who isn't an Arrow. Numb and disengaged from the world, he's loyal only to himself. Assigned as part of the security force at a world-first symposium, he carries a dark agenda tied to the power-hungry and murderous Consortium. Then violence erupts and Ethan finds himself crashing into the heart and soul of an alpha wolf.

Mating at first sight is a myth, a fairytale. Yet Selenka's wolf is resolute: Ethan Night, broken Arrow and a man capable of obsessive devotion, is the mate it has chosen. Even if the mating bond is full of static and not quite as it should be. Because Selenka's new mate has a terrible secret, his mind surging with a power that is a creature of madness and death…
---
What do you think about this review?
Comments
No comments posted.

Registered users may leave comments.
Log in or register now!