"Extraordinary look at the importance of friendship"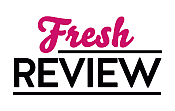 Reviewed by Sandra Wurman
Posted May 26, 2020

Romance Contemporary | Women's Fiction Contemporary
She just gets better and better. That's Jill Shalvis I'm speaking of. Character story developer extraordinaire. And in THE SUMMER DEAL this wondrous author gives us memorable characters to love. Kinsey, Brynn, Max, and Eli, not in any particular order. What appears at first glance to be a rather simple premise evolved into something terrific and captivating. The story of these four characters is compelling and so enormously entertaining. I fully endorse THE SUMMER DEAL as the front runner for beach reading this summer.
You know you are reading something special when you can't wait to see what happens next. THE SUMMER DEAL is a page-turner about lives that are quite ordinary but people that are special in many ways.
Brynn and Kinsey share a father. They don't realize that when they meet as teens in summer camp. In fact it was hate at first sight. It didn't help that Brynn was shy and insecure and Kinsey was the camp resident mean girl. And it appeared as though the target of most of Kinsey's mean was Brynn. Most of these moments are memorialized in each girl's journal. It is through Brynn and Kinsey's journals that Jill Shalvis reveals their innermost feelings and gives the reader a clear insight into their lives.
Remember the show Kids Say The Darndest Things. Art Linkletter. I know, I'm aging myself with this reference and aware that there have been current remakes of this show. However, that is what came to my mind while reading this masterpiece by Jill Shalvis. I apologize if I've used that adjective before in reviewing books by this wonderful author. But if the shoes fits.
Brynn is a fabulous character. So multidimensional that there is no abbreviated way to describe her. But perhaps her reaction to events would suffice. Brynn took a job as kindergarten teacher because there were no other openings. She absolutely dreaded having to face these little kids. Teenagers were much more her preference. We watch Brynn's life expand through interaction with her class and her new roommates. Brynn has enjoyed a wondrous life with her new moms. But she is a mess of insecurities and worries about failing. And so Brynn is often her own worst enemy. Moving in with her roommates is going to teach Brynn much about herself and hopefully open up her world to new possibilities and friendships.
Then there's Kinsey. Tough, unreachable. But you know how they say tough on the outside but mush on the inside. Well that about describes Kinsey. Kinsey's life has been in turmoil for most of her life. But if you ask anyone to describe her in one word it would be bitch. If anyone had a right to be one it's Kinsey. Kinsey needs to break down her own defensive wall that has surrounded her and in her mind kept her safe. Reality is that her self- imposed wall of nastiness is Kinsey's feeble attempt at safeguarding the hearts of those around her.
SUMMER DEAL is an amazing look at human frailties and the search for that most important facet of life – love, trust and belonging. Jill Shalvis truly outdoes herself with the creation of a cast of memorable characters that imbed themselves in your heart. SUMMER DEAL is an important story about not judging a book by its cover. SUMMER DEAL is a great read from cover to cover.
SUMMARY
From New York Times bestselling author Jill Shalvis comes a friends-to-frenemies-to-lovers story… Add in a few secrets. Shake. Stir. Then read on a lazy summer day at the beach…

Brynn Turner desperately wishes she had it together, but her personal life is like a ping-pong match that's left her scared and hurt after so many attempts to get it right. In search of a place to lick her wounds and get a fresh start, she heads back home to Wildstone.
And then there's Kinsey Davis, who after battling serious health issues her entire twenty-nine years of life, is tired of hoping for . . . well, anything. She's fierce, tough, and she's keeping more than one bombshell of a secret from Brynn -- her long-time frenemy.
But then Brynn runs into Kinsey's best friend, Eli, renewing her childhood crush. The good news: he's still easy-going and funny and sexy as hell. The bad news: when he gets her to agree to a summer-time deal to trust him to do right by her, no matter what, she never dreams it'll result in finding a piece of herself she didn't even know was missing. She could have real connections, possibly love, and a future—if she can only learn to let go of the past.
As the long days of summer wind down, the three of them must discover if forgiveness is enough to grasp the unconditional love that's right in front of them.
---
What do you think about this review?
Comments
1 comment posted.
Re: Extraordinary look at the importance of friendship

I love her books am looking forward to this one thanks great review
Penney
(Penney Wilfort 5:06pm June 3)
Registered users may leave comments.
Log in or register now!