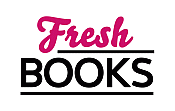 Hot, sizzling reads for July
"A laugh, cry, heart in your throat read!"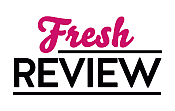 Reviewed by Annetta Sweetko
Posted May 26, 2020

Erotica | Romance Contemporary
Having overheard enough to tell her that she has to go to Grayson Bennett and warn him that he is being railroaded, Mia Cavanaugh does just that. A year ago she had run from him believing he had cheated on her. In LOVE ME FOREVER, she is back where she belongs and Grayson Bennett is not about to let her go again. The danger isn't over even with the threat dead and the only thing he wants to do is take her, run and hide until it is safe. Something not really feasible, but for him very desirable. He has her back and nothing will take her away - if only he can get the sight of that gun being held to her head out of his mind.
And so begins LOVE ME FOREVER as Grayson and Mia come back together and learn to love and live with one another again. With all of author Lisa Renee Jones' books the characters are amazing. Aside from the main couple she throws in a gang of other characters that you have no choice but to love, even those who aren't in but a chapter or two. Readers will find themselves laughing at some really bad jokes (be sure to look for the tomato one if you don't believe me), watch them stand in front of the ones they care about and simply put their life and money on the line for "family."
Mia and Grayson both have a lot to learn about why they parted ways. Trust is something that is really hard to keep - especially when someone else is throwing actions and people in the path of true love, especially to someone (Mia) who seems to be very insecure about other people's perception of her. The bad guy is now gone but this couple has a tendency to overthink things to death. She feels guilty for running without an explanation and for going to work for his competitor; he feels guilty for pulling her off a case without discussing it, which was the beginning step of their problems. This gave the competitor the edge he needed to take Mia away from him. It didn't work, because Mia's heart still belonged to Grayson, but he did do his darnedest to destroy the Bennett reputation. This couple, their friends and "family" work diligently to stop the railroading, while doing the jobs they love and learning to be together again.
LOVE ME FOREVER is the finale for Mia and Grayson, though I hope we get to meet up with them in other stories by Ms. Jones. As the title says they do get their forever - with a fantasy wedding and a little surprise on top of it all. Fantastic, steamy, action-packed, and fun read rolled up around a couple that deserves their HEA and then some.
SUMMARY
Book two of Mia and Grayson's duet
Grayson Bennett returns.
A powerful man, the king of the world to some, but he is nothing without Mia Cavanaugh. She is his life, his heart, the reason he breathes. Shaken by an attempt on her life, Grayson is ready to marry her, love her, protect her, but the threat isn't over. He has lost everyone he loves before Mia. He will do anything it takes to protect her and call her his forever.
---
What do you think about this review?
Comments
No comments posted.

Registered users may leave comments.
Log in or register now!