"The least wild Wilde gets her happily ever after!!"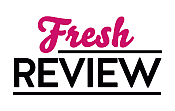 Reviewed by Jessica Grogan
Posted May 7, 2020

Miss Viola Astley is, for all intents and purposes, a Wilde, even if not by name. However, Viola has never FELT like her tall, outgoing step-siblings. Devin Elstan, Duke of Wynter, is determined to marry a real Wilde. . . until he meets Viola. Now if only he can compete with the quiet vicar she's set her sights on.
I will admit the latest book in Eloisa James's Wildes of Lindow Castle novel got off to a slow start and I don't always love when the hero and heroine think they're in love with someone else for at least part of the plot. Having said that, however, I am happy to say that this picked up quickly and the romance was done in a very believable way. I never found myself thinking Viola was an idiot for thinking herself in love with the vicar one minute and Devin the next because the romance didn't evolve that way. In fact, by the time Viola does SAY YES TO THE DUKE, readers will no longer be thinking of the vicar at all.
With the blurb in mind, I expected to find Devin to be the usual, arrogant duke we find in historical romances. And to some extent that was certainly true. But there was so much more to him and by the end, I loved him and thought he was a great guy. Thankfully, Viola herself was much more than a shy wallflower that occasionally threw up in plants. I normally find heroines that think they're in love with one man while they're actually falling in love with the hero aggravating, but Viola was so sweet and upfront with Devin the entire time about her feelings for the vicar.
There is a small side romance in this book that I absolutely adored. The only thing I found sad about it was that the couple didn't get their very own story.
SAY YES TO THE DUKE was another great title in the Wildes of Lindow Castle series and I'm looking forward to the next!!
SUMMARY
A shy wallflower meets her dream man--or does she?--in the next book in New York Times bestselling author Eloisa James' Wildes of Lindow series.
Miss Viola Astley is so painfully shy that she's horrified by the mere idea of dancing with a stranger; her upcoming London debut feels like a nightmare.
So she's overjoyed to meet handsome, quiet vicar with no interest in polite society — but just when she catches his attention, her reputation is compromised by a duke.
Devin Lucas Augustus Elstan, Duke of Wynter, will stop at nothing to marry Viola, including marrying a woman whom he believes to be in love with another man.
A vicar, no less.
Devin knows he's no saint, but he's used to conquest, and he's determined to win Viola's heart.
Viola has already said Yes to his proposal, but now he wants her unruly heart…and he won't accept No for an answer.
---
What do you think about this review?
Comments
No comments posted.

Registered users may leave comments.
Log in or register now!