"Every solution comes with its own problem."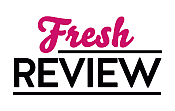 Reviewed by Sandra Wurman
Posted April 30, 2020

Leave it to Linda Howard and Linda Jones to envision a romance while a historically immense natural catastrophe is unfolding. Linda Howard and Linda Jones have an eye toward the unconventional best and it's showcased well in AFTER SUNDOWN.
Certain irony. Sitting here reading AFTER SUNDOWN in the midst of the Coronavirus pandemic, there are many parallels between AFTER SUNDOWN and the current global situation. Linda Howard obviously penned AFTER SUNDOWN prior to the pandemic, but you can't help be affected by the morality and seriousness of each situation. Fiction often overlaps with reality, and in the case of AFTER SUNDOWN, it couldn't be more evident.
AFTER SUNDOWN centers on a global catastrophe leaving the Earth bereft of creature comforts. Ingenuity, humanity, creativity, and the ability to adapt and cope are tools that allow us to survive during the worst conditions. In AFTER SUNDOWN, Linda Howard and Linda Jones add in another element. Greed, avarice, and selfishness are human traits that are normally toned down or shall we say manageable. But these are not normal times and the individual reactions can be scary and dangerous.
In Wears Valley, Sela, her Aunt Carol, and Carol's granddaughter Olivia face these dangerous and unpredictable conditions on a daily basis: lack of running water, electricity, and scarcity of food. There's no communication with the outside world. Wears Valley faces a predicament small towns and communities have never witnessed in modern times. Life is an ongoing task of keeping your head and that of your family above water. Sela finds herself in an uncomfortable position of heading a movement to keep this small community safe. But she knows someone whose it is, Ben who lives as a self-imposed hermit in the mountains.
Ben is ex-military so he has seen a lot, most of which he wishes to forget. Ben has created a fortress of survival necessities. He likes the fact that this community has, for the most part, ignored him. Sela and Ben are fated to come together and are mutually attracted to each other. Neither is interested in pursuing a relationship. Ben concentrates on his solitude and independence. Sela is quiet and rather insecure but is also ferociously protective of those she loves. Their lives couldn't be more different. This catastrophe will lessen that gap because the community of Wears Valley is engaged in a life-altering event that mankind had no way to prevent.
Sela is bright and creative in her role as a community leader. Ben is brilliant as a military strategist and people watcher. Together they are a force to be reckoned with...
AFTER SUNDOWN is a work of fiction that feel viscerally real. Linda Howard and Linda Jones have created a scary world. The burning question is how people manage when they are cut off from everything routine in their daily lives. Linda Howard and Linda Jones don't cut corners describing the monumental changes that could happen during a catastrophe such as this. They acknowledge that people react differently, which is an important facet of AFTER SUNDOWN. It showcases goodness as well as bad. AFTER SUNDOWN is a marvelously conceived story filled with more optimism than you would think possible, thanks to the wondrous characters Linda Howard and Linda Jones created together to star in this book. I absolutely loved AFTER SUNDOWN and I know you will, too.
SUMMARY
From New York Times bestselling authors Linda Howard and Linda Jones, danger unites two guarded hearts as they struggle for survival...
Sela Gordon, shy owner of a Tennessee general store, prefers solitude. If anyone can chip away at her protective shell it's the handsome, mysterious, ex-military man who's been hiding for two years in the wilds of Cove Mountain. But when he warns her that a catastrophic solar storm with the capability of taking down the power grids is approaching, Sela must come out of her shell and be the leader Wears Valley needs.
Living in self-imposed exile, Ben Jernigan has learned the hard way to look out only for number one. With a top-notch security system, he's serious about keeping people at a distance. Yet he has to caution the undeniably sexy Sela about the impending threat—and now she's making it too easy for him to lower his guard. As panic spreads, Sela and Ben discover that in the dark, cut off from the outside world, there's no more playing it safe—in life or in love.
---
What do you think about this review?
Comments
No comments posted.

Registered users may leave comments.
Log in or register now!