"The special bond of sisterhood..."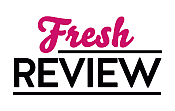 Reviewed by Sharon Salituro
Posted April 23, 2020

Who would have thought taking a DNA test would result in finding you have two half-sisters? That is what happened to Serenity, Reagon, and Lorelei. Three very different women, all united by a DNA test. Now the three are going to meet up at Serenity's family cabin. Serenity is getting over the fact that her husband is in jail for the next five years after she finds child pornography on his computer and turned him in. Lorelei is married to Mark, who she discovered having an affair with her best friend Francine who is pregnant. Reagon is trying to figure out why she slept with one of her married bosses and might be pregnant.
These three women are going to try and find out if they can be half-sisters. None of this makes sense - Serenity finds it hard to believe that her father would have cheated on her mom. Reagon was raised by her mom, who claimed her father left them. Lorelei has no idea who her parents are because she grew up in the foster system. Between the three of them, they hope to find th answers to all of their questions.
As the months go by, the girls finally feel they have some answers... While new relationships are coming into their lives, they all must decide what is the most important thing going forward. Will all three get the answers that they are looking for?
ONE PERFECT SUMMER is such a great book by Brenda Novak. Novak shows the new found love between the three sisters. Even though they didn't grow up together, their love and support are there from the start. Novak also shows if you try hard enough, you can overcome anything. I had two sisters, both who have passed away, but we had this kind of relationship. I would love to have them both back in my life, and loved how this special bond was portrayed in ONE PERFECT SUMMER.
SUMMARY
Some families we're born into

Some we find for ourselves

When Serenity Alston swabbed her cheek for 23andMe, she joked about uncovering some dark ancestral scandal. The last thing she expected was to discover two half sisters she didn't know existed. Suddenly, everything about her loving family is drawn into question. And meeting these newfound sisters might be the only way to get answers.

The women decide to dig into the mystery together at Serenity's family cabin in Lake Tahoe. With Reagan navigating romantic politics at work and Lorelei staring down the collapse of her marriage, all three women are converging at a crossroads in their lives. Before the summer is over, they'll have to confront the past and determine how to move forward when everything they previously thought to be true was a lie. But any future is easier to face with family by your side.
---
What do you think about this review?
Comments
No comments posted.

Registered users may leave comments.
Log in or register now!