"A steamy romance full of surprises!!"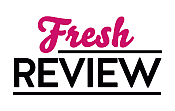 Reviewed by Jessica Grogan
Posted April 10, 2020

Charlotte Langley has always played it safe in her life and never does anything that might harm her reputation. Until the night her sister gives her a love potion and she encounters Kingston, the Duke of Warrington's stepbrother. Kingston has come to Warrington's estate to hide after he recently decided to change his life and leave behind his rakehell ways. He finds that very difficult to do, however, when he meets Charlotte.
This romance certainly didn't follow the "typical" romance storyline and I couldn't put it down. When I read the blurb, I was at first concerned that the whole love potion part of the story was going to be hokey but Ms. Jordan pulled it off in a realistic way. I felt like the story flowed very well and it was easy to get lost in it.
I definitely liked Kingston more and felt like Charlotte took a little bit too long to get to know herself and find her backbone. I realize that the whole point was for her to seem dull in the beginning and she really was. It made it hard for me to understand what Kingston found appealing about her until we heard more of his backstory.
You know those characters that you just love to hate because they're absolutely heinous? THE VIRGIN AND THE ROGUE has those in abundance. Even though they drive me crazy, I'm all for villainous jerks in novels, especially when the hero or heroine is finally able to stand up to those jerks. Who wants to read about a bunch of super nice people anyway?
The side characters weren't just made up of jerks, though. Some of the same characters from the previous title feature heavily here, but not so much that they overtook Charlotte and Kingston's story. And we also get a peek at Nora's future hero.
I have enjoyed each and every title of this series, and THE VIRGIN AND THE ROGUE was no different. I am absolutely excited to read Nora's story!!
SUMMARY
Continuing her bestselling Rogue Files series, Sophie Jordan brews up a scintillating romance about a timid wallflower who discovers a love potion and ends up falling for a dashing rogue.

A love potion…
Charlotte Langley has always been the prudent middle sister, so her family is not surprised when she makes the safe choice and agrees to wed her childhood sweetheart. But when she finds herself under the weather and drinks a "healing" tonic, the potion provokes the most maddening desire…for someone other than her betrothed.
With the power…
Kingston's rakehell ways are going to destroy him and he's vowed to change. His stepbrother's remote estate is just the place for a reformed rogue to hide. The last thing he wants is to be surrounded by society, but when he gets stuck alone with a wallflower who is already betrothed... and she astonishes him with a fiery kiss, he forgets all about hiding.
To alter two destinies.
Although Charlotte appears meek, Kingston soon discovers there's a vixen inside, yearning to break free. Unable to forget their illicit moment of passion, Kingston vows to relive the encounter, but Charlotte has sworn it will never happen again—no matter how earth-shattering it was. But will a devilish rogue tempt her to risk everything for a chance at true love?
---
What do you think about this review?
Comments
No comments posted.

Registered users may leave comments.
Log in or register now!