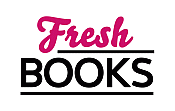 Your August adventures in reading
"They are willing to risk it all for love."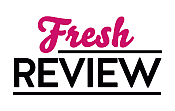 Reviewed by Annetta Sweetko
Posted March 20, 2020

Three women in three different stories filled with action and romance that only authors Kat Martin, Alexandra Ivy and Rebecca Zanetti can bring their readers. There is no way to do these three stories true justice in a short review, so I have given a little snippet of each to whet the appetite.
AGAINST THE HEART Meriwether Jones is a young mom on the run with her little girl and finds herself in desperate straits. Ian Brodie (former cop and now P.I.) hires her to be housekeeper, despite his own misgivings, for his dad. The older man had let things go after his wife died and Ian returns to try to help him out. He doesn't expect to find the runaway Mom, help her and fall for her and her little girl. Meriwether grew up in the foster system, but still had an openness about her that showed her strength and understanding that love does exist. Maybe not as expected or planned, but it is there and she and her little girl show these two men that love comes in all forms and should be grabbed and held tightly onto.
SHAKEN Michelle, who has problems with an addict mother, stolen laptop, and Meri's (from AGAINST THE HEART) trouble making ex, but the last person she expects to see is her own ex Evan Boldon. Fans of Rebecca Zanetti will be thrilled to get back with Raider and Wolfe as they join in to rescue her from danger that seems to come at her from all sides. She couldn't handle Evan's military life and at that time he couldn't leave, but when Michelle calls Raider for help he immediately calls Evan. There is some laughter intermixed with the danger and romance, and this is the heart of a Zanetti book. I got a kick out of his nickname for her - Peaches, because it just didn't seem to fit with her kick-butt personality.
ECHOES OF THE PAST is presented by author Alexandra Ivy. Det. Gray Hawkins meets up with a lost love when during a case in search of crooked cops brings him to run to the rescue of a little boy and finds Melanie Cassidy. Together they work to keep the boy safe, find the bad guys, and fall in love all over again. This is a case of second chance that hits a number of emotional spots on readers as you ride through the dangerous world of drugs and dirty cops, a scared little boy and two people that find each other again. If they survive the bad guys.
PIVOT according to the dictionary is a turning point that causes something important to happen. To Meri, Michelle and Melanie that is exactly what happens to them. There comes a point in life when a choice or decision will change things drastically. These three girls lived in the foster system and remained friends through it all. All three stories have touches of sadness but are really very uplifting as these women survived a difficult childhood, made mistakes in life, but still grew into caring women. Women who know who they are, what they want and are willing to risk it all for love.
These are really fantastic reads that will have your heart jumping in your throat at times and other times you will sigh with the joy and romance that comes to these deserving women.
Learn more about Pivot
SUMMARY
As girls, they bonded over broken homes and growing up in foster care.

As women, they're fighting for their lives, and loves, once more

MERI
When Meriwether Jones takes her young daughter and runs from trouble in L.A., that trouble follows. By the time Meri reaches Spokane, shes out of gas, money, and ideas. Luckily, ex-cop Ian Brodie hires her to help him with his father's farmhouse, and they seem like the answer to each other's prayers. But Meri is keeping a dangerous secret and Ian is in danger of losing his heart

MELANIE
That secret explodes when Melanie Cassidy spots two men trying to kidnap a young boy she tutors and responds by ramming them with her car. The last thing she expects is for the man she once loved, Detective Gray Hawkins, to appear and rescue them both. Now she has no choice but to trust him as they investigate the truth about a conspiracy of dirty, drug trafficking cops and the truth about their relationship

MICHELLE
After a rough youth, Michelle Peach was finally content in Portland until two men broke into her home, threatened her, and sent her mentally unstable mom on a blackmail spree that Michelle has to stop. The last person Michelle wants to see is her ex, Evan Boldon, a former marine turned sheriff. But Evan misses the woman who walked away instead of letting him help years ago. This time he's not asking permission; he's going to put a stop to the trouble stalking Michelle and her friends and win her heart for good.
---
What do you think about this review?
Comments
1 comment posted.
Re: They are willing to risk it all for love.

What a wonderful introduction to this book. I'm a long time
fan of Kat and Rebecca's....can't wait to read!
(Kathleen Bylsma 12:39pm March 30)
Registered users may leave comments.
Log in or register now!