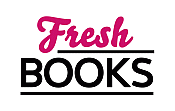 Hot, sizzling reads for July
"She is braver, he is caring and together love survives."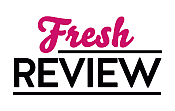 Reviewed by Annetta Sweetko
Posted March 20, 2020

In AFTER SUNDOWN, Sela Gordon had been through a bad divorce, had her confidence shattered but is living a comfortable life. Cove Mountain, Tennessee isn't exactly the most exciting place in the world, but Sela believes (and her ex will second that notion), that excitement is not her thing anyway. Ben Jernigan had been hiding out in the wilds of the little town, after seeing too much in the military. He wants to be left alone. Not a prepper, by any means, but he is one who knows how to handle emergencies. When his buddy radios him that a solar flare is about to disrupt the world, he goes into prep mode. But, he can't not warn the sweet little thing that runs the general store what is coming. Isn't it strange how a catastrophe that shakes the world, knocking out all electricity, internet and the like can bring out the best ... or the worst in people?
AFTER SUNDOWN centers on Sela and Ben but it also looks at how human nature is affected when a natural (or unnatural) disaster hits. There are those who step up and become better than they believed they could be and others driven by their own selfish desires to do only for themselves. The geomagnetic storm that hits sends the people back a number of years, forcing them to do things they hadn't had to do in years ... cook on an open fire, conserve energy, can vegetables and fruits, do without and hardest of all ... work together. It was intriguing to watch as the survivors deal with their new reality, because there are always those who feel entitled.
Sela thought she wasn't adventurous, according to her ex-husband's desires to do all kinds of adrenaline junky things she did not want to do. The truth is she is brilliant when it comes to survival, can put a plan together that will work for the majority and she tries to be fair. She is even tempered until she is pushed too far then she lets loose. Ben is ex-military, who hasn't wanted to deal with people but he is drawn into helping the townsfolk by Sela. He had a thing for her, that he mostly ignored until the storm hit. I loved getting to know them and watching them get to know each other and to fall in love.
AFTER SUNDOWN is thought provoking in so many ways. As readers fall into the story they can't help but think of what they might do in the same situation. Danger, intrigue, a sweet and steamy romance, a world in danger and people doing what is right fills these pages. Not sure how authors Linda Howard and Linda Jones continue to find these riveting ideas but I for one hope they keep them coming. Reading AFTER SUNDOWN will have readers wishing it hadn't ended but thrilled for the happy ending!
SUMMARY
From New York Times bestselling authors Linda Howard and Linda Jones, danger unites two guarded hearts as they struggle for survival...
Sela Gordon, shy owner of a Tennessee general store, prefers solitude. If anyone can chip away at her protective shell it's the handsome, mysterious, ex-military man who's been hiding for two years in the wilds of Cove Mountain. But when he warns her that a catastrophic solar storm with the capability of taking down the power grids is approaching, Sela must come out of her shell and be the leader Wears Valley needs.
Living in self-imposed exile, Ben Jernigan has learned the hard way to look out only for number one. With a top-notch security system, he's serious about keeping people at a distance. Yet he has to caution the undeniably sexy Sela about the impending threat—and now she's making it too easy for him to lower his guard. As panic spreads, Sela and Ben discover that in the dark, cut off from the outside world, there's no more playing it safe—in life or in love.
---
What do you think about this review?
Comments
No comments posted.

Registered users may leave comments.
Log in or register now!