"A feisty highland tale of revenge, betrayal and romance!"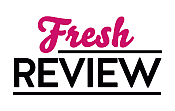 Reviewed by Audrey Lawrence
Posted March 19, 2020

In the months following the 1820 Scottish Insurrection or Radical War, Scotland has few places of safety for Scottish resisters to the strong arm of the British Crown. King George's spymaster, Sir Rupert Burney, with his nasty intrigues and evil ways is a constant danger to Scots advocating reform and workers' rights, be they innocent or too ardent.
Morrigan Drummond is very aware of this danger and is being careful on this rare visit to Inverness. Her own father was murdered in his surgery on Burney's orders by the King's hussars. His physician wife and Morrigan's stepmother, Isabella Drummond, barely escaped with her life and is now married to Cinead Mackintosh, a wanted Clan leader. Anyone related to them is subject to apprehension or worse by the British Army.
Danger often swirled around Morrigan as she grew to be a beautiful young woman and prevented her from getting a formal education like her mother and Aunt Maisie. She grapples with her limited skills and what her role can be. Meanwhile, she fiercely learns to defend herself and others, especially with her own keen-edged sgian dubh, forged for her by the loyal smith at Dalmigavic Castle.
Coming from a wealthy Scottish family, Barrister Aiden Grant is quickly gaining a reputation for his sharp legal mind and eloquence. He is forming the right connections to become a Member of Parliament where he can be even more helpful to Cinead and the Scottish cause.
Despite finding himself brawling with a woman in a back alley, Aidan has little time to reflect on the insanity of his actions. Then he finds himself pondering on the harm Morrigan can do. Yet, gradually as he begins to see the real Morrigan, the highborn lawyer realizes that he is in serious danger of losing his heart to her. Would fate and the evil actions of Sir Rupert Burney ever permit them to love with the honour they both desire?
May McGoldrick has certainly created a real winner with HIGHLAND SWORD, the concluding saga of three related Scottish women in the witty and captivating Royal Highlander trilogy. While it is true that HIGHLAND SWORD can be read as a stand-alone historical romance, this amazing tale is just so much richer if one has first read HIGHLAND CROWN and HIGHLAND JEWEL as many of the circumstances, politics and events of these turbulent times are chronicled in these earlier novels.
The highly talented McGoldrick writing team is well-known for their strong ability in setting a historical sense of the time and place and their characters are so authentic they instantly spring to vivid life and captivate their readers. Hot sparks fly in the brilliance of the sharp wit and swashbuckling dialogues between Morrigan and Aidan. Despite her tender heart, words just can't convey how fearsome and feisty Morrigan can be in full fury and Aidan is a hero worthy of the name. One just can't help but fall in delight with him as he struggles with his heart and hopes.
If you relish authentic retelling in your historical fiction, there is much to delight in this fast-paced exciting story with its twisting turns of fortune, dangerous politics, and realistic strong-willed characters. The suspense is real, the humour is cheeky, and the research is solid and wonderfully integrated into this tale of the feisty Highland romance between the brilliant Aidan and the stunning beauty of Morrigan, a fiery and fierce heroine and avenger!
So, why wait! Get hold of your HIGHLAND SWORD and find out what adventures happen to the youngest of the Drummond women in this wonderful Royal Highlander Series!
SUMMARY
Scottish pride, persuasion, and passion--this is Highland romance at its breathtaking best.

From USA Today bestselling author May McGoldrick comes Highland Sword, the third book in the Royal Highlander series.

A VOW FOR VENGEANCE
Fleeing to the Highlands after her father's murder, fiery Morrigan Drummond has a score to settle with Sir Rupert Burney, the English spymaster responsible for his death. Trained to fight alongside the other rebels determined to break Britain's hold on Scotland, she swears to avenge her father's death--until a chance encounter with a barrister as proud and principled as she is presents her with a hard choice. . . and a bittersweet temptation.
A PLEA FOR PASSION
Aidan Grant has never encountered another woman like dangerous beauty Morrigan--and he has the bruises to prove it. Yet she could be the key to defending two innocent men, as well as striking a death blow to the reprehensible Burney. Convincing Morrigan to help him will take time, but Aidan is willing to wait if it means victory over corrupt government forces and freedom for his people. . . and Morrigan's hand in marriage. Can two warriors committed to a cause stand down long enough to open their hearts to a love fierce enough to last. . . forever?
Excerpt
With the severe cold, heavy snow, and ice limiting their time out of doors, Fiona's daughters needed to be kept busy, and Morrigan was glad to oblige. She, too, needed activity to distract her. Aidan was back, but she had yet to see him. The men had been sequestered in the laird's study all afternoon. She was excited and anxious, happy and nervous. She wanted to run with the children one moment, but considered locking herself in her room the next.
The large drawing room on the floor above the Great Hall provided a comfortable gathering place for the women, especially during inclement weather. An hour ago, snow had again begun to fall. Isabella was ensconced by the fire with a medical journal that Searc had brought her from Inverness. Auld Jean nodded in a chair opposite her, her mending on her lap. Maisie and Fiona had their heads together at a table in an alcove and appeared to be making plans to storm Westminster. The large fire in the hearth warmed the room nicely, and Morrigan and the children were at the far end, where they could play and carry on.
Three other youngsters from the household had joined Catriona and Briana. The current game they were playing was What's the Time, Mr. Wolf. In this case it was Miss Wolf, and Morrigan was playing the lead role.
She stood with her face to the wall while her playmates squabbled and tried to line up some safe distance behind her. All day, she kept thinking about the night of Samhain and Aidan's hints about choosing games and having a wife and children. Unfortunately, the warm glow of the memory was continually torn away and replaced by the chill, intrusive reality of her present situation and the impending threat of blackmail.
"What's the time, Miss Wolf?"
The children's shout cut into her troubled thoughts, and Morrigan forced her attention on their game. "Two o'clock."
The youngsters counted their steps loudly and together, then the question came again.
"Five o'clock, my wee lambs," she called out.
There were some giggles. Five steps were counted out.
"What's the time, Miss Wolf?"
"Three o'clock, my sweet, fat piglets."
The laughter became louder. Morrigan heard women at the other end of the room chanting the steps too.
"What's the time, Miss Wolf?" all the players yelled out.
"It's dinner time," she shouted.
The children shrieked and raced for the starting line.
Morrigan turned and lunged toward the players. She had to tag one person to make them the wolf, and she now knew why the adults were laughing. Aidan was standing right in front of her. He'd quietly come in and joined the game. His long legs had brought him closest, and he wasn't making any effort to escape her. She fell against him, and they both tumbled to the floor.
Aidan caught her by the waist, and she ended up sprawled on top of him. Her hair blanketed his face. Her breasts pressed against his chest. His arm remained around her, holding her. She longed for him.
Morrigan swept her hair back and tried to raise herself off him, but the devil held her tight. Their faces were so close. She stared into his grey eyes. It was far too easy to be lost in their magic. She wanted to press her lips against his. But they had an audience. The sound of laughter rang around them.
His hands fell away, and she was free to go.
"I apologize."
"I'm the one who needs to apologize."
"It was my fault."
"Hardly. The fault was mine completely."
Her knee pressed into his groin when she tried to raise her body, drawing a grunt. His hand grabbed her breast as he tried to help her. They kept trying to extricate themselves, but their hands were everywhere, the touches inadvertently inappropriate. By the time Morrigan and Aidan finally got to their feet, the children were jumping around them, and the adult onlookers were in hysterics.
Morrigan was mortified, but Aidan retained his good humor. He was already exchanging pleasantries with Isabella as if nothing out of the ordinary had occurred.
"We have a Mr. Wolf now," Catriona yelled excitedly, ready to play again.
Fiona took each of her children by the hand. "We promised Mr. Gordon a visit, didn't we?" She didn't wait for their answer and dragged them out of the room.
Isabella suddenly needed to see a patient who, oddly enough, was coming to the castle in the middle of the snowstorm. Maisie herded the other children toward the door, saying she could hear their parents calling. Auld Jean took one long, wistful look at the comfortable fire and shuffled toward them. She stared at Morrigan, then at Aidan, then back to Morrigan.
"That mutton's been simmering in the pot long enough. I'd say the meat's cooked." With a shake of her head, she made her way out of the drawing room, leaving the door slightly ajar.
Morrigan stared after her. Everyone was gone.
"I never realized I had this effect on people," Aidan said.
They were standing so close, their shoulders touched. A minute ago, she would have kissed him if they didn't have an audience. Now she didn't trust herself being left alone with him.
"We should . . . I should go help Isabella."
She started to walk away, but he caught her arm and turned her around. This time, he didn't ask permission. He didn't wait for her to kiss him first. Aidan pulled her into his arms and lowered his lips to hers.
Morrigan couldn't remember why she'd wanted to run away. Her hands clutched at his back as the pressure of his mouth increased.
The give and take of their mouths continued. They were both starved for each other.
"I've missed you," he whispered. "Missed you every day."
She wanted to say the same thing back to him. She wanted to tell him how hard it had been. He was always with her, constantly in her thoughts.
His lips descended again, and their kiss deepened. His tongue explored her mouth, and Morrigan felt his hand slide down her back and encircle her waist. He pulled her even tighter against his solid body. She felt nothing but the incredible heat that seemed to possess them both. Almost nothing. His trousers did little to hide the hardening evidence of his arousal. But Morrigan wasn't afraid. She wanted him.
Suddenly, she was frantic to satisfy the hunger. Her hands moved inside his coat and felt the powerful muscles of his back. It was miraculous, the way her body felt, softening and molding itself to the hard contours of his.
The sound of footsteps and a dull clatter of metal could be heard approaching in the hallway.
Clarity returned instantly and with it, sanity. The two of them jumped apart. She was breathless. He straightened his trousers and moved to the window, shoving it open to the chill wind and a flurry of snow.
A servant came in carrying a bucket with her tools. She was surprised to find anyone left in the room. "I'm so sorry, mistress. I was going to see to the fire."
"I'll take care of it," Morrigan said hurriedly, crossing over to the hearth. Not that she needed to feel any warmer.
The young woman curtsied and left, and Aidan closed the window before coming to her side. He took the pokers out of her hand.
"Allow me."
She stepped back and watched him. His hair was longer than the last time she'd seen him. Every time they were together, he grew more handsome, more confident in everything he did.
He put the tools away and stood up. The way his gaze moved over her, Morrigan wondered if he was going to take her into his arms and kiss her again.
She glanced meaningfully to the door that was now wide open.
"I had intended to get back here for Christmas, but Sebastian and I ended up spending it at Carrie House."
"Your brother is well?" she asked, recalling his letters.
"Resurrected like Lazarus from the cave. Unfortunately."
"The day was a quiet affair at Dalmigavie." She sat on a chair a safe distance away from him. "I understand the Highlanders make up for it on Hogmanay."
"Indeed. That promises to be a festive event."
He approached and moved a chair close to her. Too near and too tempting, she thought. If she leaned toward him even a little, their lips could touch.
"May I escort you during the promenade?"
She'd heard about the torchlit parade through the castle and the village on the eve of the new year. It was a coming together of the entire community, complete with pipers and fiddles, dancing and singing.
"You may. But I have to warn you, I'm a terrible singer."
"Not a singer? That surprises me." He cleared his voice. "Well, I'll try to make up for you."
She laughed. "You think yourself a fine singer?"
He nodded with fake humility and then smiled. "To be honest, what I lack in talent, I make up for with confidence."
A good reminder. The conversation she had with Fiona and Maisie came back to her. Talent. Did she have any at all? And what would a good dose of confidence add?
"Making a good show of it is half the battle in everything, is it not?" he continued. "Literature. The arts. Argument. Courtship."
Courtship? Is that what was happening? Morrigan watched him as he reached into his coat.
"I brought you a gift."
---
What do you think about this review?
Comments
No comments posted.

Registered users may leave comments.
Log in or register now!