"A bookish heroine and a nobleman pretending to be a regular guy make for an enjoyable read!!"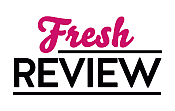 Reviewed by Jessica Grogan
Posted March 19, 2020

Fancy Trewlove has been pampered like a lady by her mother and siblings her entire life but knows due to her illegitimacy that she will not be accepted by the ton. Matthew Sommersby, Earl of Rosemont, wants a break from the women of society trying to win his heart, especially since he's closed it off. After he meets Fancy at her bookshop, they begin a friendship that soon turns to something more.
I honestly liked Fancy a lot more than I liked Matthew, and felt at times that she deserved someone better. I love a good hidden identity trope as much as the next person and that really didn't bother me in this title. What I did dislike was Matthew judging Fancy before he really knew her while he deceived her for much of the story. Fancy was such a good person in spite of her origins and I always love a fellow bookworm in a romance. One of my favorite things about her was how she was determined to teach others to read because she wanted to give them a chance to improve their circumstances.
The mystery of who Fancy's father is was finally solved and of course he wasn't who her mother claimed he was. I found it to be an interesting plot point, and I loved the way Fancy was able to resolve her feelings regarding him thanks to Matthew's help, after THE EARL TAKES A FANCY to her.
I enjoyed seeing Fancy's siblings from the previous books, and I especially loved seeing Beast again. I'm really looking forward to his book. THE EARL TAKES A FANCY was a nice read and a lovely addition to this series.
SUMMARY
New York Times bestselling author Lorraine Heath pens another richly satisfying romance in her Sins for all Seasons series.

She's looking for a nobleman to wed…
Though born out of wedlock, Fancy Trewlove is determined to fulfill her mother's wish that she marry into nobility. Fancy's keen intellect and finishing school manners make her the perfect wife for any gentleman—if he's willing to overlook her scandalous lineage. But Fancy's plans are thrown into chaos when an intriguing commoner begins visiting her bookshop—and she finds herself unable to stop thinking about him.
He's looking to escape his title…
Widowed just a year ago, the reclusive Matthew Sommersby, Earl of Rosemont, has been besieged by women hoping to become his next wife. Desperate for anonymity, he sheds Society life to search for the peace that eludes him. Fancy's shop is his one refuge, until the night their passion erupts into a kiss that nearly leads to her ruin—and leaves both longing for much more.
Together, they discover an unlikely love…
As Fancy finds herself torn between her family's expectations and her growing feelings for Matthew, secrets are exposed—secrets that force Fancy to question if she can trust her heart's desire...
---
What do you think about this review?
Comments
No comments posted.

Registered users may leave comments.
Log in or register now!