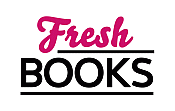 Fall into September books you'll love
"This book serves up danger, spies, and mystery with a hefty helping of sexy sizzle!"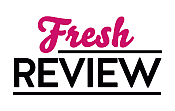 Reviewed by Miranda Owen
Posted March 17, 2020

Romance Erotica Sensual | Romance Suspense | Romance Contemporary
CROSSING THE LINE is the seventh book in Cynthia Eden's Wilde Ways series. I always find a Cynthia Eden book entertaining, but some I love more than others. I loved reading CROSSING THE LINE! This works as a standalone story, but there has been flirtations and sexual tension galore in every previous book Linc and Blair have appeared in. Linc Dalton and Blair Kincaid work as partners for Wilde Securities, and it has been obvious for a long time that Linc is wild about Blair. When Linc and Blair get an assignment to masquerade as husband and wife on an island with possible kidnappers lurking in the shadows, Linc finally feels free to put it all out there and tell Blair how he really feels. Sigh.
As I started reading CROSSING THE LINE, I found it very evocative of the Agatha Christie story AND THEN THERE WERE NONE, and the classic Hitchcock film NOTORIOUS. Since wives have had a habit lately of being kidnapped on the honeymoon hotspot Turquoise Island, Linc and Blair go undercover as Mr. and Mrs. Linc Rutherford. I love this whole setup. I like the characters, the island setting, and the married couple pretense. Sometimes, in stories like these I worry about the heroine, but Blair is tough and highly skilled at handling dangerous situations and psychos with dastardly intentions. The chemistry between Blair and Linc is off the charts phenomenal and the longing Linc has for Blair is swoon worthy. There's a wonderful balance in CROSSING THE LINE between suspense and erotic romance as this couple battles an unknown enemy and come to terms with their feelings for each other. Cynthia always expertly throws red herrings into her stories to bedevil readers. Sometimes the villain is the obvious suspect and other times it's a complete surprise. Fellow Wilde agent Cole Vincent is also assigned to be undercover and help Linc and Blair hunt down the bad guys. In addition to the Clue-like possible villains which include the butler, resort manager, doctor, and nurse, Blair runs into someone she burned before she joined Wilde Securities. Although Blair is more than capable of kicking ass and taking care of herself, I enjoy Linc's protective instincts when it comes to her.
CROSSING THE LINE serves up danger, spies, and mystery with a hefty helping of sexy sizzle. This book is a prime example of why I always say Cynthia Eden writes the best sex scenes. The passion between this couple makes for some super steamy scenes, but the emotion behind it is equally as intense and the characters are extremely well-written, which increases the impact for readers. So happy seeing Ghost making an appearance in this book, and he's appropriately badass. I'm happy that Cole finally gets his book next and I look forward to reading it.
SUMMARY
Partners…with benefits.

Your partner knows your secrets. Your partner watches your back. Your partner…is the star of your fantasies?

Linc Dalton knows that he is supposed to keep his hands off his partner…well, unless he is protecting Blair Kincaid's gorgeous body. She's his partner at the elite protection firm of Wilde Securities. Their job is to guard the wealthy, to take out the bad guys, and to generally kick butt. He trusts Blair completely. He admires her strength and courage. And he wants her desperately. Not that he ever intends to let her know that fun fact. Instead, he keeps up a fake persona where he offers her jokes and flippant comments.

Blair is straight-laced. By-the-book. Always by-the-book. Linc likes things a bit wilder. Control isn't his strong suit, but, with a massive effort, he's kept his control in place around Blair. With Blair, he's on his best behavior…

Until he isn't. Until they get a new case. Until they have to go undercover as lovers.

And, suddenly, Linc has to put his hands on Blair's delectable form. He has to stay very close to her. Has to whisper sweet promises to her. Has to share the same bed with Blair. It's just a cover story. He's not really in love with her…except, one night, they cross the line. Stop being pretend lovers and become the real thing. Once Linc has Blair, there is no turning back. Giving her up isn't an option.

She broke the rules, and for once, Blair doesn't care.

She shouldn't have done it. Blair knows she shouldn't have let the desire she feels for Linc sweep her away. Yet she did, and now, everything has changed. She wants him more than ever before, and, surely, they can do this, right? They can be lovers and partners and still get the job done. As long as emotions don't get involved, everything is fine.

Until it isn't. Until Blair and Linc are targeted as prey. Until all of their emotions are out of control.

When their cover is blown, Blair and Linc find themselves being hunted. It's a race for survival, and Blair knows that Linc has her back. Just as she has his. Prepare yourself…things are about to get wild.

The stakes are higher than they've ever been, and Linc and Blair are about to turn things red-hot. Molten level. Watch out…you just might get burned.


Author's Note: These partners have been on a slow-burn path, but their desire is about to ignite into an inferno they can't control. You ready to steam up the pages? We've got action, thrills, romance…and a hero who is funny, sexy, and willing to do anything to claim his lady. CROSSING THE LINE is a complete, stand-alone novel. Guaranteed happily-ever-after (though reaching that ending will sure be fun…and a wee bit dangerous). Enjoy!
---
What do you think about this review?
Comments
No comments posted.

Registered users may leave comments.
Log in or register now!