"Family is quite a challenge."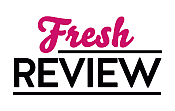 Reviewed by Sandra Wurman
Posted January 30, 2020

The sisters of SISTERS BY CHOICE are actually relatives, cousins to be exact. But growing up together as a tight-knit trio makes them feel more like sisters. Amber, Sophie, and Kristine are now grown women with very diverse lifestyles, and lives and I must put an emphasis on diverse.
Sophie talks about Lily and Mrs. Bennett as if they are single human mothers, more about them later or better yet meet them in SISTERS BY CHOICE along with a cadre of delightful characters. Some you will instantly like, others not so – by design. This is Susan Mallery we are talking about and she knows character development – all sorts of characters.
It is a unique ability to enable readers to forge a connection with characters that solely reside on a written page but Susan Mallery has always accomplished this feat. SISTERS BY CHOICE will have you cheering for Kristine as she tries valiantly to forge ahead with a longtime dream/plan to build a business off of her amazing baking talents. Kristine also is a master of organization – a skill honed bringing up three sons, keeping a home and a cottage industry with her cookies and muffins.
Sophie has drive, which has kept her CK business alive and well but we now see her facing many challengers both business and personal. Sophie has to face facts about her inability to take a step back and trust others with CK Industries which is undeniably her baby. CK needs to grow. Sophie needs to acknowledge her need for help if that is to happen.
And last is Amber. Amber is pitiful, untrustworthy, selfish and candidly unlikeable. Her only redeeming virtue is her family connection to her cousins, Sophie and Kristine, and her amazing daughter, Heather. Heather has always been Amber's support system since she was sixteen, through the many challenges Amber throws in her path. Heather has plans but they require separation from a lifetime of placating her mother.
SISTERS BY CHOICE is a work of love and is about love. Each character in SISTERS BY CHOICE is bound by emotional attachments to each other, to their families and to their career choices. SISTERS BY CHOICE is a reality check kind of story. People's lives seem to be on a good comfortable track but then you have to look more closely to see the cracks in that facade. Just like in real life, the characters in SISTERS BY CHOICE are facing their own realities, some pretty, others not so much. But it is their lives and now it is in their hands to decide whether to let things continue or shake things up. Change is difficult but staying the course isn't always the best choice. Enjoy watching people face these challenges. SISTERS BY CHOICE is another winning story by Susan Mallery.
SUMMARY
From the New York Times bestselling author of California Girls comes an all new original Blackberry Island novel told with Susan Mallery's trademark humor and charm. Sisters by Choice is a heartfelt tale of love, family and the friendships that see us through.

Cousins by chance, sisters by choice…

After her cat toy empire goes up in flames, Sophie Lane returns to Blackberry Island, determined to rebuild. Until small-town life reveals a big problem: she can't grow unless she learns to let go. If Sophie relaxes her grip even a little, she might lose everything. Or she might finally be free to reach for the happiness and love that have eluded her for so long.

Kristine has become defined by her relationship to others. She's a wife, a mom. As much as she adores her husband and sons, she wants something for herself—a sweet little bakery just off the waterfront. She knew changing the rules wouldn't be easy, but she never imagined she might have to choose between her marriage and her dreams.

Like the mainland on the horizon, Heather's goals seem beyond her grasp. Every time she manages to save for college, her mother has another crisis. Can she break free, or will she be trapped in this tiny life forever?
---
What do you think about this review?
Comments
1 comment posted.
Re: Family is quite a challenge.

Oh man! This is going to be a great read! Thanks for the
review! I love Susan Mallery!
(Kathleen Bylsma 8:30pm February 4, 2020)
Registered users may leave comments.
Log in or register now!