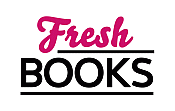 Your August adventures in reading
"An intriguing mystery with layers of secrets to slowly reveal!"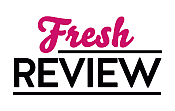 Reviewed by Miranda Owen
Posted January 14, 2020

THE CHOCOLATE SHARK SHENANIGANS is the seventeenth book in JoAnna Carl's "Chocoholic" cozy mystery series. When Joe and Lee Woodyard buy an old house to flip for a little extra income, they never imagined the Pandora's box they'd be opening. In this book, you have what Agatha Christie might refer to as a "sleeping murder" – a murder that went unanswered for, and one that most people were unaware of, until very recently. When Lee discovers a gun in the basement of the Bailey house, she and her family members are left with nothing but questions. I love this this type of story in which the main characters must decipher the past in order to make sense of the present.
Warner Pier, Michigan seems like a quaint and utterly charming small town with nice people but, in investigating the recent death of local developer Spud Dirk, a wealth of secrets simmers to the surface. Lee's husband Joe is both a source of information and a partner in crime as they investigate the murder. Joe grew up with Spud and many of the main suspects. I must say that the names JoAnna Carl litters this mystery with are a hoot – Spud, Sharpy, Digger, Meyer "Curley" McWhirley, and "The Sharks". The innocent and somewhat goofy names belie the seriousness and danger that ends up surrounding the main characters. As the story progresses, bits of the solution are obvious to me, while connecting everything proves entertainingly elusive.
THE CHOCOLATE SHARK SHENANIGANS is an intriguing mystery with layers of secrets that the reader will delight in peeling back until the culprit is finally revealed. Near the end of THE CHOCOLATE SHARK SHENANIGANS I'm left suspecting everybody except the sleuths. JoAnna Carl does a good job of balancing the typical and terrific cozy mystery trappings with the more sinister elements. I look forward to the next "Chocoholic" mystery.
SUMMARY
In the newest mystery from nationally bestselling author Joanna Carl, a dive into house flipping becomes a deadly flop....

When a house near Lee and Joe's home goes up for sale, the couple teams up with Lee's aunt and uncle, Nettie and Hogan, to buy it, remodel it, and resell it for a sweet profit. But after the owners of the house, the Baileys, accept their offer, a local developer, Richard "Spud" Dirk, suddenly swoops in with a higher one, and it seems their dreams might be snatched away.

Lee, never as passionate about the plan as her husband and uncle, is anxious to get back to focusing on managing TenHuis Chocolade. But when a long-hidden gun is found behind a pipe in the Baileys' basement, she begins to suspect a mystery is afoot. And when Spud turns up dead in the Baileys' carport a few days later, it becomes clear there's something rotten at the foundation....

To solve the murder, Lee will have to strip away layers of secrets--that is, if someone doesn't level her first....
---
What do you think about this review?
Comments
No comments posted.

Registered users may leave comments.
Log in or register now!