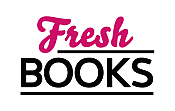 Giving thanks for reading in November
JoAnna Carl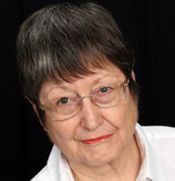 Blogging at Fresh Fiction
JoAnna Carl | The Most Common Question
November 9, 2015
The most common question a writer is asked, of course, is, "Where do you get your ideas?" I always answer, "They're lying around on Read More...
JoAnna Carl | My Life with Chocolate
November 10, 2014
My mother used to say that when I was two or three I would come to her and ask for "choc." Choc was what I Read More...
JoAnna Carl is the pseudonym for a multi-published mystery writer. She spent 25 years in the newspaper business as a reporter, feature writer, editor, and columnist, most recently at the Lawton Constitution. She holds a degree in journalism from the University of OK and also studied in the O.U. Professional Writing program. She lives in Oklahoma but summers in Michigan where the Chocoholic Mystery series is set. She has one daughter who is a CPA and another who works for a chocolate company and provides yummy insider information on the chocolate business.
Log In to see more information about JoAnna Carl
Log in or register now!
Series
Chocoholic Mystery
Books:
The Chocolate Shark Shenanigans, November 2019
Chocoholic Mystery #17
Mass Market Paperback / e-Book
The Chocolate Shark Shenanigans, November 2019
Chocoholic Mystery #17
Hardcover / e-Book
The Chocolate Bunny Brouhaha, November 2017
Chocoholic Mystery #16
Mass Market Paperback / e-Book (reprint)
The Chocolate Bunny Brouhaha, November 2016
Chocoholic Mystery #16
Hardcover / e-Book
The Chocolate Falcon Fraud, November 2016
Paperback / e-Book
The Chocolate Clown Corpse, November 2015
Paperback / e-Book (reprint)
The Chocolate Falcon Fraud, November 2015
Chocoholic Mystery #15
Hardcover / e-Book
The Chocolate Clown Corpse, November 2014
Chocoholic Mystery #14
Hardcover / e-Book
The Chocolate Book Bandit, November 2014
Paperback
The Chocolate Book Bandit, October 2013
Chocoholic Mystery #13
Hardcover / e-Book
The Chocolate Moose Motive, October 2012
Chocoholic Mystery #12
Hardcover / e-Book
The Chocolate Castle Clue, October 2011
A Chocoholic Mystery #11
Hardcover / e-Book
The Chocolate Pirate Plot, October 2011
A Chocolate Mystery #10
Mass Market Paperback (reprint)
The Chocolate Pirate Plot, October 2010
Chocoholic Mystery #10
Hardcover / e-Book
The Chocolate Cupid Killings, October 2009
Chocoholic Mystery #9
Hardcover / e-Book
The Chocolate Snowman Murders, October 2008
Chocoholic Mystery #8
Hardcover / e-Book
The Chocolate Jewel Case, August 2007
Chocoholic Mystery #7
Paperback / e-Book
The Chocolate Bridal Bash, August 2006
Chocoholic Mystery #6
Paperback / e-Book
The Chocolate Mouse Trap, September 2005
Chocoholic Mystery #5
Paperback / e-Book
The Chocolate Puppy Puzzle, December 2004
Chocoholic Mystery #4
Paperback / e-Book
The Chocolate Frog Frameup, December 2003
Chocoholic Mystery #3
Paperback / e-Book
The Chocolate Bear Burglary, November 2002
Chocoholic Mystery #2
Paperback / e-Book
The Chocolate Cat Caper, March 2002
Chocoholic Mystery #1
Paperback / e-Book
And the Dying is Easy, June 2001
Paperback