"It's never to late to find love!"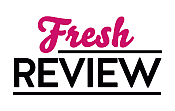 Reviewed by Annetta Sweetko
Posted December 19, 2019

Drake Chandali is facing death faster than his dragon shifter brothers. A mate might have reversed that had he found her in time. The aging disease will soon leave him useless to his team so he decides to leave. How was he to imagine that THE ENFORCER would come face to face with a human woman with a mark that makes her his possible mate? Of course, as they carry the same coloring, she could belong to the High King and he is not about to turn her over to the rotting king. If it cost him his very life, she will be safe.
Camilla Carrillo's world had suddenly become something out of control. She survived a wildfire but found out she is to become the mate of a dragon shifter and become one herself. It should be scaring her out of her mind, but somehow it feels right. She can't remember him from the fire but somehow knows Drake deep in her soul, but cannot understand why he won't take things further.
THE ENFORCER is Abigail Owens' third book in her Fire's Edge series. This is, of course, a series on dragons, kings, possible mates, stupid traditions and desperation. Drake's team is called the Huracan, a group of dragons who police rogue fire setting dragons and try to keep the human's safe. One of their enemies is a former member of the team Rune, who is against the Alliance and their archaic method of mating. (The woman with a mark is taken to them, gets to know a few dragons and chooses the one she wants, but lately, that has become a politically twisted event.) So Rune has been hiding away the women hoping to keep them from the Alliance and safe. Part of the ritual of mating is for the woman to take in the fire of her dragon, if it's right she lives, if it isn't then she does not. Too many women had been lost to the wrong dragon and he wants to stop that. What the Alliance doesn't know is that the Huracan doesn't completely disagree with Rune and so far have been unable to "catch" this particular rogue.
It is only after Drake leaves the team and goes with Rune, he finds the woman he had saved some time earlier from a fire is living there and could be his mate. He believes it is too late and he keeps pushing her away. But Cami is one tough woman and is determined to break through his tough scales.
THE ENFORCER is a fascinating read that will have you glued to the pages learning more about the dragon's world, the traditions and dangers involved. It also becomes clear that the Alliance is now keeping an eye on the team as well as the rogues. Can we say there is a bit of distrust going there? It was fun watching as Drake dances away only to find himself caught up in the flame that is Camilla. I recommend THE ENFORCER and any others written by this talented author.
SUMMARY
Death comes for everyone. Even Drake Chandali. The aging process that twists all unmated dragon shifters' bodies into something useless has taken hold of his body centuries early. A mate could have reversed the process, but now it's too late. To protect his team of enforcers, he leaves, and comes face to face with the woman he'd thought was human when he saved her from a fire months before.

Except she's not human. She's a mate.

Camilla Carrillo almost lost her family to wildfire. To discover she's fated to mate a creature made of flame and rage, and become one herself, should be terrifying. But somehow a rightness settles inside her, especially when she's around the glowering red dragon shifter who wants nothing to do with her.

When Drake learns Cami bears his mark — the same mark as the High King — he refuses to believe she's meant to be his. It's too late. How could he turn Cami only to take her with him to the grave? At the same time, he can't walk away. Hiding her from the corrupt, rotting High King might be the last honorable thing Drake ever does with the little time he has left.
---
What do you think about this review?
Comments
1 comment posted.
Re: It's never to late to find love!

Thank you so much for the lovely review! I'm so glad you
loved The Enforcer!!!
(Abigail Owen 4:30pm December 20, 2019)
Registered users may leave comments.
Log in or register now!