"Fantasies do come true!"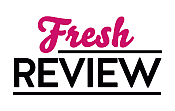 Reviewed by Annetta Sweetko
Posted November 26, 2019

Romance Paranormal | Romance Erotica Sensual
Leslie is enjoying the quiet life in the Kendrick pack after the abusive relationship she had endured. Raising her young son, Elijah, in this safe environment is very important. Even if she does have fantasies about a certain wolf shifter, she has no plans to be anyone's CHOSEN MATE. Once under someone's thumb, fearing for her mother and son, was enough.
Malcolm Kendrick has other plans. He's the alpha and his job is to take care of his people so he is not about to force Leslie into anything. Slowly, over the time she has been part of his pack, he has been quietly courting her. He's about to pick up the pace since he has decided that maybe he needs to be a little more direct. The whole pack knows how he feels and it's time that Leslie does too.
CHOSEN MATE is a fascinating look at a cautious couple and a whole pack who has no problem helping them move forward. I loved how careful Malcolm was being, knowing what she had been through. He wanted her, but he wasn't going to force her or move too quickly. He wants to be wanted by her as much as he wants her because they are attracted to each other. He also doesn't want her going to him out of a feeling of obligation, because he helped her escape the abuse. Leslie is fearful but open to perhaps another relationship, she's just not sure if she can trust her instincts. She soon figures out her thoughts about Malcolm are right on target and things move forward.
Then the threat that seems to be stalking her, in the form of a mysterious and maybe crazed shifter, has him going into alpha mode. Once she is his he will protect her and her son with everything he has. The mystery of who the threat is, and why, will not be a total surprise but it does offer an intriguing twist the the plot. We also get to see Leslie push back at Malcolm when he gets too bossy. She lets him know that if she really is his CHOSEN MATE, she can't look weak to the pack. He's not happy but he sees her point.
If you love shifters, author Savannah Stuart (aka Katie Reus)'s Crescent Moon series is a sweet romance with depth and just the right amount of steam, danger, intrigue, family and friends. You will want to get your hands on CHOSEN MATE.
SUMMARY
Her past has taught her to be wary…

With an abusive relationship behind her, wolf shifter Leslie is quietly raising her young son in the Kendrick pack. If she's occasionally lonely, it's a small price to pay for son's safety. And if she's secretly longing for pack alpha Malcolm Kendrick, well…she's keeping that fantasy to herself. Experience has made her a realist, and they're far too different to work.

This alpha is about to stake his claim…

She has no idea Malcolm wants her just as fiercely. That he's been subtly courting her for a year. But subtlety has gotten him nowhere—even if he thought it was the best choice after what she'd been through. He wanted to make sure Leslie didn't feel obligated to him, that she was truly ready to move on. Now that he knows she is, he's determined to make sure it's with him. And when a threat from her past surfaces, he'll eliminate anyone who would dare to hurt his mate.
---
What do you think about this review?
Comments
No comments posted.

Registered users may leave comments.
Log in or register now!