"A sweet and sexy romantic comedy as well as a compelling human drama!"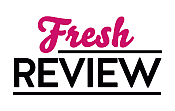 Reviewed by Miranda Owen
Posted November 19, 2019

Romance Contemporary | Holiday
THE CHRISTMAS DARE is the eleventh book in Lori Wilde's "Twilight, Texas" contemporary romance series. This is a great story for romance fans who enjoy the "second chance" trope. Kelsey James and Noah MacGregor first took a shine to each other when they were kids at camp. Later, when they were older and camp counselors, their feelings blossomed. Unfortunately, Kelsey's mother is a self- centered control freak who took Kelsey away and thwarted their young love. The fallout from that separation has haunted them for years. Now, after getting jilted on her wedding day, Kelsey tries to tune out her mother and turns up in Noah's hometown where they get another chance at true love.
Lori Wilde walks the line between romantic comedy and heart-tugging human drama with THE CHRISTMAS DARE. One of the most compelling aspects of this story is the toxic relationship between Kelsey and her twisted mother. I like that Lori Wilde doesn't "Pollyanna" it and try to force an unnatural saccharine resolution between mother and daughter. Instead, THE CHRISTMAS DARE paints a very real and complicated picture of family dysfunction and how to cope with hard realities while also trying to move forward in a positive and emotionally healthy way. Every character in THE CHRISTMAS DARE is flawed, but some are easier to like and sympathize with than others. This story is told from alternating perspectives, so readers get a thorough understanding of the two main characters and what motivates them, and what their dreams are. Kelsey and Noah go back and forth in their heads about what they want from each other and how they see a possible future relationship between them evolving. Despite how conflicted these characters can be at times, Lori Wilde captures the magic of a love rediscovered and the chemistry between these characters. I love Noah and the way he treats Kelsey - how he respects her enough, realizes that she is the only one who can fix things for herself in the end, and how he's willing to wait for her to work things out at her own pace.
THE CHRISTMAS DARE is both a sweet and sexy romantic comedy and compelling human drama. Kelsey's friend Tasha and Noah's friend Sean help move things forward and break up the tension. I love how supportive Tasha is of Kelsey and how she is willing to be a fierce advocate for her. I look forward to Lori Wilde's next book.
SUMMARY
A jilted-at-the-altar bride reunites with her high school sweetheart in Lori Wilde's sensational new Twilight, Texas Christmas novel.

Kelsey James always played by the rules and look where it got her—dumped and half-drunk in a poofy white dress, her Christmas wedding ruined. Then her best friend talks her into going on her "honeymoon" anyway, daring her to a "Christmas of Yes." It's about time she lets loose a little, so Kelsey agrees to say "yes" to fun, to romance, and to adventure! And adventure leads her right smack into the arms of sexy Noah MacGregor.
Noah's never one to say no to a risk—from leading his NBA team to victory to making Christmas cookies in Twilight, he's up to the challenge! But a lot has gone on since they were teenagers, and he knows he has to take his time to make Kelsey dare to believe that what they feel is more than just the holiday magic that's in the air . . .
---
What do you think about this review?
Comments
No comments posted.

Registered users may leave comments.
Log in or register now!