"A must-read for contemporary romance fans!"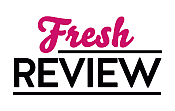 Reviewed by Miranda Owen
Posted October 11, 2019

Romance Contemporary | Romance Holiday | Romance Erotica Sensual
ONE CHRISTMAS EVE is the second book in Shannon Stacey's "Cedar Street" series. The heroine of this story is the cousin of the heroine in the previous book. Zoe Randall and Preston Wheeler both have disastrous previous romantic entanglements that threaten to ruin their burgeoning relationship. Zoe and Preston have an inauspicious beginning when Zoe feels Preston is being judgy regarding her bookstore display. This is a sensitive area for Zoe, because she and her husband divorced because of his judgmental attitude toward her. In turn, Zoe's overreaction causes Preston to be slightly wary of Zoe. Thankfully, Shannon Stacey doesn't have this misunderstanding of each other and antagonism last for too long. Once they get to know each other a little better, this couple proves how well opposites can attract.
This may be my favorite book in this series so far. Zoe and Preston both have baggage when it comes to relationships, but they are realistically flawed characters and try to work on their issues. The unconventional courtship and evolving relationship is delicious. Just as Zoe is wary of judgmental men, Preston has had relationships end when woman find him to be too boring. For Zoe, Preston is anything but boring. Although he might be a natural planner and cautious, Preston is a hottie with a kind and caring side that is incredibly appealing. Preston's being so over-the-moon for Zoe is completely endearing and he is an unexpectedly swoon- worthy hero. Shannon Stacey balances the red-hot romance with the emotionally charged storytelling.
ONE CHRISTMAS EVE is a must-read for contemporary romance fans. I love how Zoe flags passages in her beloved romance novels to reveal part of herself to Preston, and how he responds just as inventively. This is a character- driven story with characters you care about and become invested in. I look forward to reading Shannon Stacey's next book.
SUMMARY
Zoe Randall is busy living her life as she damn well pleases. She's back in her favorite town, her divorce in her rearview mirror, and living out her childhood dream of running a bookstore with her cousin. She has no interest in the uptight nerd who opened his boring-ass business next to her shop…until he complains about one of her sexy window displays.

Then it's game on.

Preston Wheeler knows he takes life a little too seriously. But when the saucy bookseller next door starts pushing his buttons, he can feel that changing. Beautiful, vivacious Zoe challenges him in all the best ways, and soon he's pushing her buttons right back: teasing and flirting all the way through the holiday season.

As Preston loosens up and Zoe is treated to the man behind the suit (particularly his forearms), she realizes she's more interested than she cares to admit. And Preston comes to see the beauty—the absolute delight—in adding Zoe's bright splashes of color to his once very black-and-white existence.
---
What do you think about this review?
Comments
1 comment posted.
Re: A must-read for contemporary romance fans!

This is really very nice so i would like to thanks for this
blog good job
Kolkata Escort
(Ankita Tiwari 2:38am October 14, 2019)
Registered users may leave comments.
Log in or register now!