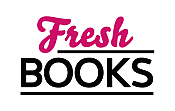 Explore new books in September
"Christmas comes to Pine River!"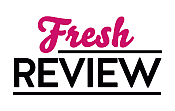 Reviewed by Patricia (Pat) Pascale
Posted September 26, 2019

Women's Fiction Contemporary | Romance Contemporary | Holiday
Home for Olivia Berg is the charming, closeknit community of Pine River. Since her mother's death, Olivia has headed up the non-profit charity CHRISTMAS FROM THE HEART. The charity, started by her great-great-grandmother, has a long history of helping families in need while bringing Christmas joy and is the highlight of her life.
Olivia has been e-mailing her biggest donor, Hightower Enterprises, to ask for their continued assistance. So far, all e-mails remain unanswered. What is going on? Time to take drastic measures. Obtaining the number of the CFO, she calls his office and waits until he finally accepts her call. Guy Hightower is cold and she meets negative results. He tells her he is "tightening the belt" and could not contribute anything. Shocked, Olivia loses her "cool." She begins to embarrass him by being very pushy and lecturing him. He becomes angry and calls her a "leech." She calls him Scrooge 2... Their communication ends with hard feelings on both sides. Guy becomes Olivia's Public Enemy #1.
Hightower Enterprises is going through a difficult period since the loss of their leader, their beloved father. Unprepared to take over the family business, the three sons, Michael, Boyce, and Guy are struggling. Their mother has remarried and they're invited to celebrate Christmas with her new family. Guy decides to drive his shiny new red Maserati and is off! Speeding along, Guy loves the power until he hears a sharp ping from the motor and the car stops by the side of the road. He knows at once it is the fan belt, imported of course. Now snowing, he leaves the car and begins to walk. Along comes a car, and a sweet, young lady asks, "need help?" You guessed it. Meet Olivia Berg. Guy is astounded. He knows he can not tell her who he is. He introduces himself as Joe Ford. Let the fun begin!
Talented author Sheila Roberts is no stranger to me. This delightful, romantic tale tells how "Scrooge 2" becomes a sweet and generous Santa. He finds his perfect love with Olivia, who teaches him true Christmas comes from the heart. There are many fun festivities and Christmas traditions, especially the fruitcake contest. I loved CHRISTMAS FROM THE HEART, with its many colorful characters and all of the holiday cheer Pine River could offer. What a nice, uplifting, and early Christmas present from Sheila Roberts.
SUMMARY
USA TODAY bestselling author Sheila Roberts takes readers to the charming, snowbound town of Pine River in this irresistible holiday romance.

Sometimes you need to look beyond the big picture to see what really matters

Olivia Berg's charity, Christmas from the Heart, has helped generations of families in need in Pine River, Washington, but this year might be the end of the road. Hightower Enterprises, one of their biggest donors since way back when Olivia's grandmother ran the charity, has been taken over by Ebenezer Scrooge the Second, aka CFO Guy Hightower, and he's declared there will be no more money coming to Christmas from the Heart.

Guy is simply being practical. Hightower Enterprises needs to tighten its belt, and when you don't have money to spare, you don't have money to share. You'd think even the pushy Olivia Berg could understand that.

With charitable donations dwindling, Olivia's Christmas budget depends on Hightower's contribution. She's focused her whole life on helping this small town, even putting her love life on hold to support her mission.

When Guy's Maserati breaks down at the edge of the Cascade foothills, he's relieved to be rescued by a pretty young woman who drives him to the nearby town of Pine River. Until he realizes his rescuer is none other than Olivia Berg. What's a Scrooge to do? Plug his nose and eat fruitcake and hope she doesn't learn his true identity before he can get out of town. What could go wrong?
---
What do you think about this review?
Comments
No comments posted.

Registered users may leave comments.
Log in or register now!