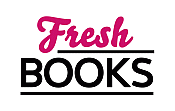 Best reads in December
"Haunted Houses can be murder..."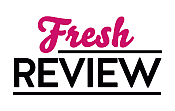 Reviewed by Debbie Wiley
Posted August 26, 2019

Anthologies are great to get a taste of different authors, and what better topic for one than haunted houses? Leslie Meier, Lee Hollis, and Barbara Ross offer up samplings from their various series to entice readers, each offering their own spin on the haunted house theme. I've not previously read any of the series, although I have read other books by Lee Hollis before, so I loved seeing what each of these mystery series has to offer!
Leslie Meier kicks it off with her story, "Haunted House Murder". Reporter Lucy Stone is used to hearing stories about the dilapidated home near the elementary school. New owners Ty and Heather Moon are moving in, however, and Lucy and the other residents of Tinker's Cover are hopeful until strange sounds and noises start emitting from the home. Meanwhile, Lucy has her hands full as she's unexpectedly caring for her eight-year-old grandson. I'm still not sure how I feel about Lucy as a main character. She was excited to take on temporary parenting duties for Patrick, but then appears easily flustered and irritated. However, I like the surprise twists and turns so I'll have to check out another Lucy story to see if she's my cup of tea or not.
"Death by Haunted House" from Lee Hollis is next, and I'm intrigued by this series. Hayley Powell is juggling work and parenting, while her husband, Danny, tends to be the "fun" parent. Normally this would irritate me, but Lee Hollis puts a unique spin on it when the new next-door neighbors arrive and Danny is immediately suspicious. To be fair, the new neighbors are named Damien, Rosemary, Carrie, and Casper and they are as odd as their horror movie themed names. A local realtor goes missing shortly after Hayley and Danny witness Damien arguing with her (while he's holding an axe), and now Danny is sure they have a murderer next door to them. Can Hayley uncover who killed the realtor? Lee Hollis is a writer I've recently read and loved with a different series (see MURDER AT THE PTA) and I'm looking forward to more stories in the Hayley Powell Mystery series!
Barbara Ross' "Hallowed Out" concludes the HAUNTED HOUSE MURDER anthology and is definitely my favorite story of the three. Harley Pendergast runs a local trolley tour and he wants to feature new places on his evening ghost tour. Julia Snowden encourages her boyfriend, Chris, as well as the owner of the building they rent from, Gus, to participate. Everything is all set for the re-enactment of a shooting by Al Capone's gangsters, when something goes seriously wrong and now someone is dead. I loved every aspect of "Hallowed Out", from the characters and their interactions, to the various suspects, and to the various ghost stories Busman's Harbor has to share. I've never read anything by Barbara Ross but her first book in the Maine Clambake series is already loaded on my kindle!
HAUNTED HOUSE MURDER is a nice mix of cozy mystery stories, ranging in pace and style. Leslie Meier offers up a softer mystery that touches on the social issue of domestic abuse, while Lee Hollis provides us with a mystery featuring references to lots of old school horror movies that fit perfectly with a haunted house themed story. Barbara Ross tackles ghost stories as she rounds out the trio of talented authors. HAUNTED HOUSE MURDER is a fun anthology and will make a perfect read while on a sipping pumpkin spice drink in front of a roaring fire this Halloween.
SUMMARY
Tricks and treats keep the Halloween spirit alive in coastal Maine. But this year the haunted house theme is getting carried a little too far . . .

HAUNTED HOUSE MURDER by LESLIE MEIER
Newcomers to Tinker's Cove, Ty and Heather Moon have moved into a dilapidated house reputed to be a haven for ghosts. Now strange noises and flickering lights erupt from the house at all hours and neighborly relations are on edge. And when a local boy goes missing near the house, it's up to Lucy Stone to unravel the mystery of the eccentric couple and their increasingly frightful behavior.

DEATH BY HAUNTED HOUSE by LEE HOLLIS
For the past two years, the house next door to Hayley Powell has sat abandoned after the owner died under mysterious circumstances. The Salinger family has recently taken possession of the property, but the realtor behind the deal has vanished—after a very public and angry argument with Damien Salinger. If Bar Harbor's newest neighbors are murderers, Hayley will haunt them until they confess.

HALLOWED OUT by BARBARA ROSS
With its history of hauntings and ghost sightings, Busman's Harbor is the perfect setting for Halloween festivities. But when a reenactment of a Prohibition-era gangster's murder ends with a literal bang and a dead actor from New Jersey, Julia Snowden must identify a killer before she ends up sleeping with the fishes.

There's nothing like home sweet home in this trio of Halloween tales . . .
---
What do you think about this review?
Comments
No comments posted.

Registered users may leave comments.
Log in or register now!